Many in the photography world with access to manufacturers and a finger on the beat can tell the way the world is swaying is towards mirrorless. Whether it's in two years of ten, we see that it appears to be the way, at least for now. There's a lot of resistance from a larger section of the photo world, however, who believe this demand and push for mirrorless is artificially fabricated, and while we might disagree, there's no denying the DSLR is, however reluctant to new tech adoption as it may be, is still what people are buying.
Nikon has peppered the news this year with teases of what it was doing to celebrate its centennial anniversary, and part of that was to make special edition D5s and D500s. Well, the world was recently informed that the special edition D5 production and delivery would be delayed, and while they have stated, "…we will postpone the release in early August, as it takes time to final adjust the product," they also apologize for the inconvenience to, "a great deal to customers waiting for product launch." I've also been informed that, despite what you personally might think of the 100th anniversary D5, that the queue for one is long.
In addition, despite the rather palpable amount of vocal criticism about Canon's upcoming 6D Mark II, that too is delayed and Canon's issued statement straight up states that it's due to high demand:
"Digital SLR camera that we are planning to release on August 4 EOS 6D Mark II · EF 24-70 F4L IS USM Lens Kit We are currently receiving very many orders that exceed the plan…"
So here we have two anticipated and yet critically and publicly disparaged cameras that are exceeding the expected demand of the manufacturers to the point of pushing back production and delivery. It begs the question, "why?"
Are consumers just reluctant to change? Is the mass of purchasing public (that's not you if you're a pro because the numbers just aren't there) naive to what's available and benefits of mirrorless? Or is it just that there's something about a DSLR they prefer?
To be fair, it's not just the latest behaviors of the titans that speaks to this but even CIPA data released earlier this year. CIPAs figures around March were accompanied by an industry assessment that showed a market in some form of recovery, particularly for interchangeable-lens cameras, of which DSLRs still remain the bulk. But again, why are they still the bulk?
It wouldn't be a stretch to think that the purchasing public are buying DSLRs largely because they're unacquainted with mirrorless. That the term is one heard in passing but that they still associate a 'proper camera' with the look of a DSLR. And while the likes of those who frequent resources like SLR Lounge, DPReview, or Imaging Resource and others may be up-to-date, we don't represent the masses, and that's something we all would do well to remember. But then again that doesn't really explain the demand for the 6D Mark II now does it? Does it?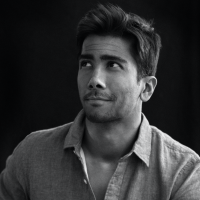 Kishore Sawh
A photographer and writer based in Miami, he can often be found at dog parks, and airports in London and Toronto. He is also a tremendous fan of flossing and the happiest guy around when the company's good.