WARNING, this is not your typical Fstoppers photography content. Because they are locked in their house in Puerto Rico 24/7 with strict curfews and self quarantine rules, they wanted to film a series of videos outlining our experiences living through the coronavirus outbreak of 2020. This their personal thoughts, feelings, fears, and speculation on what will come from this unprecedented event taking place on the day of April 7th, 2020.
On this particular episode, they had Pye Jirsa join, (who's hopefully a better guest than their previous one), to share his personal and professional experience and insight on the current situation for both business, health, finances, and politics. Yes, they go there!
There's a lot to take in with this nearly hour long episode with Lee, Patrick, and Pye, so instead of more writing, i'll let you dive in and please, let us know what you think in the comments below. Especially if you think Pye made the episode better than any others.
If you'd like to help out on a charitable side, you can sign up on the Fstoppers Patreon here: https://www.patreon.com/Fstoppers and all proceeds during this time will be donated to Puerto Rico.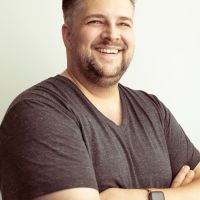 David J. Crewe
David J. Crewe is a full-time commercial photographer and Senior Editor with SLR Lounge. Based out of both Southern California & Las Vegas, Nevada. View his work and blog:
DavidJCrewe.com
Follow his Instagram:
@DavidJCrewe