Videographers and cinematographers are constantly challenged to raised the quality of their product and accomplishing this takes more than merely having a camera stuffed with the latest specs. A good storyteller needs to be able to present footage that is visually captivating, immersive, and even inspiring, and one of best ways to provide this is through dynamic camera movements.
Sweeping shots where the camera seems to glide on air used to be a sign of Hollywood level productions, but, like all technology in our industry, this too has found its way down to the masses. Our friend at Fstoppers, Lee Morris, has tested six gimbals for mirrorless cameras to help you find the best tool to add this element to your shooting. You can find Lee's original post here, and a list of the gimbals mentioned in the video can be found below.
1 – CAME-TV CAME-Single 3-Axis Handheld Camera Gimbal
2 – ikan DS1 Beholder Gimbal for Select DSLRs and Mirrorless
3 – ikan EC1 Beholder 3-Axis Handheld Gimbal Stabilizer
4 – Feiyu MG Lite 3-Axis Motorized Gimbal
5 – Glide Gear Geranos 3-Axis Stabilizer for Mirrorless and DSLR Cameras
And the winner is…
6 – Zhiyun-Tech Crane 3-Axis Handheld Gimbal Stabilizer
Thoughts
Recently, I've noticed the Zhiyun-Tech Crane has become a popular choice amongst many Youtubers and, I presume, many working professionals out in the field. It seems to strike the right balance between ease of use and functionality, which is essential for anyone working alone. Gimbals in general change how you shoot and have raised the standard of what any video creator can produce, but more importantly, what clients can expect and demand. Lens or in-body image stabilization is not longer sufficient and this is the type of tool that anyone shooting video won't be able to avoid.
Here are some examples of what you can get out of the Zhiyun Crane.
Related Articles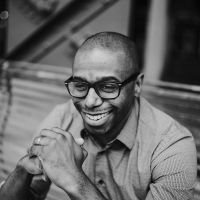 Wendell Weithers
Wendell is based in Atlanta where he shoots events, portraits, and food photography. He also supports his wife Andrea as she runs their cake design business, Sweet Details. Instagram:
Wendellwphoto