We are in the midst of a cultural shift and as with most change it is slow to take effect, being met along the way with plenty of scrutiny and opposition. The term "beauty" is a very subjective term in and of itself and the fashion industry has been at the forefront of what its cultural definition should be for years: a celebration of everything youthful, predominantly Caucasian and a sample size 0-2. Those lucky enough to meet these standards become models and are celebrated for their appearance.
Upon first glance, a model's career appears to be luxurious and lucrative, jet setting to foreign paradises and getting paid to have the time of their life. Modeling does provide a means to venture around the world and it absolutely can be all of the above. What a lot of people don't know is how tough the job actually is, that sometimes payment is in the form of clothes, and just how thick the skin needs to be in order to thrive as a model. There is also an ugly side to fashion and models are beginning to speak out.
It was just last Spring that Paris Fashion Week made the headlines for its mistreatment and prejudice of models. There were also reports of underage and unhealthily underweight models that caused France to pass legislature requiring a model to be deemed as healthy prior to the event. Super model Jordan Dunn was among the models to applaud casting director James Scully for bringing attention to these issues. That is the tip of the iceberg; the issues reach far beyond treating them as nothing more than a walking clothes hanger and extend into sexual harassment, non payment and body shaming.
Why is this important?
Our culture is youth obsessed as evidenced by the numerous teenagers headlining major designers during fashion week, many of which cross over into the magazines. Many of the measurements used by the industry are based off of the prepubescent teens wearing them for display and are not attainable by a a good number of women. The pressure of trying to meet these demands has manifested to eating disorders and a lack of self worth overall, directly impacting their everyday lives. The "Body Confidence" movement, which is encouraging women of all sizes to love their body, has been on the horizon and is beginning to rise in full force. The movement is slowly being embraced like a warm hug, yet some people do not understand its core essence and it is largely mischaracterized as a movement that promotes unhealthy and lazy habits.
The increasing demand to see more inclusive beauty of all ages, shapes, sizes and pigmentations continues to slowly influence the fashion industry. Ad campaigns and advertorials are becoming more inclusive by adding a speckling of diversity with each passing season. For the first time we are seeing a select few models with visible disabilities in the mainstream. While this is all very encouraging and a step in the right direction there is still a long way to go as sexual abuse and prejudice are still alive and well.
There continue to be reports of sexual abuse and exploitation of young or inexperienced models. Being that they are independent contractors they lack the resources and protection from which full time employees benefit. Models and women in the industry have been reticent to voice their concerns or bring attention to the adversity for fear of being blacklisted.
We can do better, and we must demand it.
In response, the Model Alliance was formed by Sara Ziff to provide a platform for models to coalesce and bring attention to these issues by giving their voice a chance to be heard. Combined with social media, these women are taking their chances by paving the roadway for a better tomorrow.
Regardless of the pushback and negative comments about the Body Positive campaign, there is no one size fits all when it comes to beauty. Maybe that has been a social problem all along and we are only now identifying it as such. Beauty is everywhere and it will be exciting to see the hard work slowly pay off with each passing season.
Source: The New York Times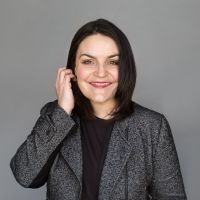 Brittany Smith
Brittany is a fashion and beauty photographer who works between NYC, Montana and LA. She photographs the way she has always wanted to feel and believes in the power of raw simplicity. When not behind a camera she can usually be found at a local coffeeshop, teaching fitness classes at the YMCA, or baking something fabulous in the kitchen. Instagram: @brittanysmithphoto