What started as a slow burn accompanied by pushback at every turn has transformed into a spark that ignited and caught wind, turning into a raging wildfire. Women in fashion, beauty and entertainment industries have united and decided that the time is now; enough is enough. We are in the midst of a regime change.
In years past, women have been taught that predatory behavior is standard behavior that goes with the territory and they were often silenced when they broached the questionable actions they endured. Reports of harassment, abuse, silencing the accuser, and baring witness to the accused rising in stardom directly correlate with the notion that it is a man's world in this industry, and it has been for years.
[REWIND: MODELS STILL FACE SEXUAL PREDATORS AT ALL LEVELS]
The fear of being blacklisted in the fashion industry is very real and has held many voices hostage. After all, when it came to allegations of sexual harassment and abuse the controversy tended to provide the accused perpetrator by being in more demand than ever before. Enter Terry Richardson as Exhibit A.  Famous for his explicit images and Miley Cyrus's infamous "Wrecking Ball" music video, he escaped the initial headlines with a slap on the wrist and still booked major gigs even after being labeled a predator.
Women in Hollywood have joined forces and provided a united front while bringing the Harvey Weinstein scandal to light. Armed with a new platform to be heard, women throughout the industry are throwing caution to the wind and speaking up to raise awareness of the mistreatment and demand better. The fashion industry has been reticent to this change, almost as if they had dug their heels in the sand long ago. As time passes, the industry is beginning to listen and take measures of rectifying the abuse.
Model Cameron Russel has armed other models in the industry with a veil of anonymity. She has provided them with an outlet to be heard by anonymously sharing their encounters via her Instagram account under the hashtag #MyJobShouldNotIncludeAbuse.
The multitude of jarring stories that have already taken place is increasing with each passing day, and are forcing a dialog surrounding the subject of sexual harassment and abuse – and it doesn't stop there. Women (and some men) in other facets of the fashion industry ranging from photographers to bloggers are also sharing their stories with the masses through Russel's Instagram page.

In all of this Terry Richardson has once again found himself in the spotlight, only this time his past transgressions seem to have caught up with him. Condé Nast has officially cut ties with Richardson and a leaked email circulating around the mainframe dictates to kill or substitute any upcoming and unpublished work. This is a big move, if late.
Terry Richardson maintains that he is a professional who would never force someone to do something that they are uncomfortable with. A spokesperson recently provided the following response when questioned about the recent firing:
"Terry is disappointed to hear about this email especially because he has previously addressed these old stories. He is an artist who has been known for his sexually explicit work so many of his professional interactions with subjects were sexual and explicit in nature but all of the subjects of his work participated consensually."
Combine this with previous reports of the mistreatment of models and it becomes evident that a line has officially been drawn in the sand; women have had enough. They are tired of being told how they should look, tired of being told not to speak up of any wrongdoings, tired of being the keeper of secrets that shouldn't be kept or even uttered, and tired of being underrepresented.
[REWIND: GETTY IMAGES NOW REQUIRES DISCLOSURE OF MODELS PHOTOSHOPPED TO LOOK THINNER]
Women are no longer playing tug of war with the delicate balance of power; they are taking their power back, recognizing they deserve so much better and demanding it. If anything comes of this time period one thing is for sure; the winds are changing and reputation is now the new currency with which to do any forthcoming business.
24 hour assistance is available for rape and assault victims through rainn.org. Other online resources are available with more coming online everyday. Please also check out strategies for self care and model alliance.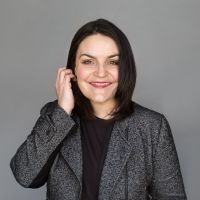 Brittany Smith
Brittany is a fashion and beauty photographer who works between NYC, Montana and LA. She photographs the way she has always wanted to feel and believes in the power of raw simplicity. When not behind a camera she can usually be found at a local coffeeshop, teaching fitness classes at the YMCA, or baking something fabulous in the kitchen. Instagram: @brittanysmithphoto