I've had a young local photographer on my radar for awhile now. I didn't realize quite how young Matt Leitholt was until I had a chance to interview him about his personal photography project, The Souls Behind the Lens, featuring some of the world's most legendary photographers. At just 20 years old Matt is living his dream, traveling the country as a commercial portrait photographer. Matt's masculine, dramatically lit portraits have a cinematic quality that makes his work stand out. He aims to tell a person's story in a single photograph.
I was so struck by Matt's answers to my questions that I decided to leave them in a Q&A format. I'm a little in awe of the fearlessness in his approach to find and photograph some of the biggest names in the photographic community for his personal project. His energy and passion for photography is inspiring. Here's a little glimpse into the young man behind the lens…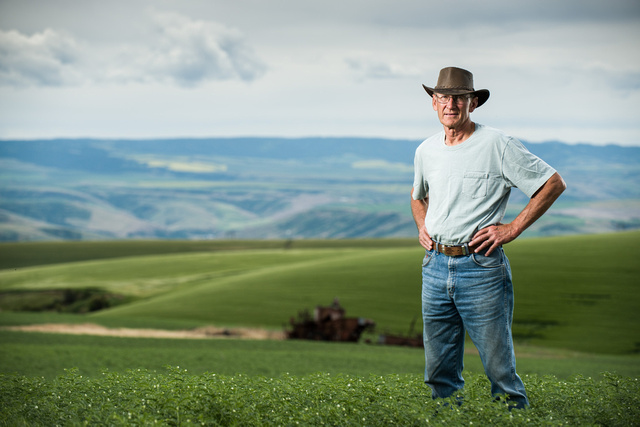 Where or How did you study photography?
"I started to get serious about photography in high school when I signed up for the digital photography class my freshman year. It was mostly based around cheesy Photoshop techniques (selective color, making "Mr. Potato Heads", etc.) so I was getting those done pretty quickly due to previous Photoshop experience. My teacher, Mr. Jones, noticed I was completing assignments quicker than usual and offered to let me take the school's DSLR Kit home after school and on the weekends. I would take home the Canon Rebel XTi and assorted lenses every chance I could.

"I fell in love with photography and when school got out at the end of the year, I went out and purchased a Canon 40d kit with a 28-135mm lens. From here I found Scott Kelby's Digital Photography Books. I loved his books because they were easy to understand and straight to the point. From there I would read blogs such as Strobist and teach myself. Practice lead to more experimentation with light and I quickly fell in love with lighting and how it could completely change the mood by moving it just a few feet."
How long have you been a pro photographer?
"I completed my first commercial assignment, a small ad campaign for Eurostep Footwear at age 14, that is when I started my career. I'm 20 years old now, so it's been about 6 years doing nothing but what I love."
"I love dramatically lit images. Movie posters, sports ads, and even films have a heavy inspiration on my work. I love walking around at sunset and seeing how the light affects the environment around me. Telling untold stories is a huge passion of mine. One of my favorite photographs to make is one with a good story behind it. Some days I stroll around looking for interesting people, and randomly strike up a conversation with them which usually turns deep and it makes an intense story to go with a photo.

"Joe McNally is a huge inspiration of mine for his lighting and story telling abilities. Most people see Joe's influence in my photographs of Captain Kline and Jonathan Ryan. He's also a great friend to me, and is there to offer advice when needed.
"Joey L is another friend of mine that inspires me for how quickly he "got big". I knew from the first time I saw his work of the Twilight poster he did when he was a teenager that I wanted to be on that track. He also has some amazing lighting abilities. His project of the Holy Men is simply incredible.

"Jeremy Cowart inspires me. He is so famous in the photography industry but still laid back and accessible. I love how much he has a heart for serving others and how creatively he does it. He even saved me from being homeless for a night in Vegas last year by letting me crash with him."
"It started the first day of the Google+ Photographer's Conference. I was chatting with Peter Hurley before he went on stage and trying to convince him to use me as a model for his head shot class since I hadn't really liked any head shots of me prior to that. With him being a head shot master, I wanted to offer him a great challenge. He laughed and said he had it covered already, so hey, at least I tried.
"Fast forward to later the next day. I found Peter after his class and asked him what it would take to get a head shot of me. He said "Do you have a camera with you?". I did so we went to a glass brick wall and took a few shots. Peter then asked if I could get one of him, so of course I said sure! I then got the idea that it would be cool to photograph these famous guys while I'm here with them since it would help to make a lasting connection and also be a fun project. Not to mention the experience of "photographing a celebrity" in a way where you have to be very quick and not use much of their time."
"Generally I introduce myself to them when I meet them at conferences or I just show up on their doorstep. I tell them about the project I'm doing and ask if they'd be interested in being a part of it. Usually, name dropping some of the big ones like Hurley, Cowart, and McNally seals the deal. Most of them are totally down and don't need much convincing. Sometimes, that's not enough, and I have to sneak into a bar I know they will be at, like I did with McNally in Vegas."
I notice none of the featured photographers are women. Is this for lack of well known women photographers or just a coincidence?
"It is mainly for the lack of well known female photographers, and partially because I mostly specialize in photographing men. I have photographed Lindsay Adler, she's a fantastic fashion photographer based in New York City. The photos of her are great, but they just don't "fit" with my current gallery. Once I can photograph some other people that match the similar style to her photo, I will add her in as well. It also goes along the lines of the way making a portfolio works, you may photograph hundreds of people but only a select few make it into the portfolio purely for the sake of the technical qualities of the photograph.
I have wanted to photograph Annie Leibovitz for quite a long time, but she is rather difficult to contact.
"Currently I'm using a Nikon D800 with a 24-70mm f/2.8 and a 70-200mm f/2.8 VR lens. As far as lighting goes, I use a Profoto 7b system with an Elinchrom Rotalux 39" Deep Octa, this provides INCREDIBLE light, I love the look of this light and modifier setup. It is a bit heavy and a pain to set up, but it is worth its weight in gold when it comes to the quality of light.
"Eventually I'd like to get the Profoto Acute B2 system and another 7b. I also use Einsteins from Paul C. Buff, they are excellent lights for the money. The Cybersync system is fantastic with them because I can control all of the lights from the camera. Lastly I use Yongnuo YN-560 III speedlites when I'm on the go and don't need a lot of power. They are ridiculously inexpensive at under $100, and they have a built in radio trigger. I've switched to using Yongnuo remotes because of this. For speedlite modifiers, I use the Westcott Apollo series softboxes."
I want to be the best. Look out McNally! I want to tell the untold stories of people that are forgotten. I want to travel and experience life through photography.
I want to make a difference in people's lives by giving them something nobody else can. I want to give back to the community by teaching what I know through workshops. I would also love to work with Kelby Training or creativeLIVE to have a huge audience. My top goal is to work with National Geographic. I love how they tell the stories of people through their magazine and raise awareness for issues that would otherwise be left unsaid."
What kinds of things do you teach in your workshops?
Right now, my workshops are mainly based around lighting. They are really laid back. We basically go out on a shoot, and I explain the thought processes I'm going through when I'm lighting a scene and a subject, pointing out along the way the differences I'm looking at. Afterwards we go kick back and grab some food and a drink. There we talk about what all happened and explain more in detail about why I did what and how small changes affected the shoot. The technical aspect of the workshop is determined by the skill level of the attendees.
"If you want to get better at your photography, leave gear aside. Use what you have, get yourself a cheap speedlite, and go practice making some incredible images.
It's not about the fancy gear. You can make a fantastic photo with your cell phone, an interesting subject, and some great lighting.
As gear starts to be your limitation (for example, not having enough power to overpower the sun), that's when you should upgrade, but you don't need to get a $10,000 Profoto system to create amazing images. A $250 Alienbee 800 will give you a close result. Spend your money on attending workshops and traveling to cool subject and locations. Expensive gear only gives you technically better photos, not creatively better photos. You can hand a $50,000 Hassleblad to a stranger and ask them to take a photo of you and it could still suck just as much as handing them a cell phone.
One more thing, be passionate about what you do. Honestly, this industry is so saturated with photographers that the only way you are going to be able to make it is to find a way to make yourself unique and stand out.
You do that by wanting nothing but success and have an intense passion for photography. Find something you love to photograph, then become the best there is at shooting it. If you're in this for the fame, the travel, or the money, you're going to find yourself quickly disappointed."
I'm so energized and inspired by Matt's optimism and enthusiasm for his craft. If you could photograph any famous person, who would it be and why?
CREDITS : Photographs by Matt Leitholt have been used with permission for SLR Lounge. Do not copy, modify or re-distribute this article or images without express permission from SLR Lounge and the artist.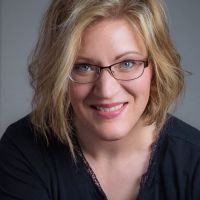 Tanya Goodall Smith
Tanya is the owner of WorkStory Branding Photography in Spokane, WA. Businesses hire her to create story-telling content that sells their high end products and services. She also teachings photographers her unique business model for making serious money as a corporate and personal branding photographer. Find her at
workstoryphotography.com
and
workstoryeducation.com