(The Lightroom video tutorial in this post is just under the introductory text below)
Congrats, beacause this is the last video in the introduction to Adobe Photoshop Lightroom. In this final video in this section, I wanted to briefly walk through our workflow from shooting the images, to completing them in Lightroom and Photoshop.
Keep in mind, this is our studio's (Lin and Jirsa Photography) workflow. While this workflow works well for us, we also understand that there are many ways to skin a cat. So, check out the video, learn the workflow, and customize it to fit you and your preferences.
Enjoy!
**Related Product Offers Recommended by SLR Lounge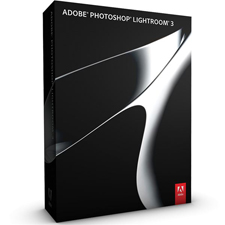 1) Adobe Photoshop Lightroom 3 – As of Jan 28, 2011 – Among the larger reputable dealers, the lowest price we found for Adobe Photoshop Lightroom 3 is $254.99 (Free Shipping) through Amazon. Click any of these links to take you to the offer.
Click here to purchase Adobe Lightroom 3 from Amazon.com
2) Student and Teacher Editions of Adobe Photoshop Lightroom 3 – For teachers and students, Adobe Photoshop Lightroom 3 is available for $89 through the Adobe Educational Purchasing Site.
3) RPG Keys – RPG Keys will give your workflow a huge boost in overall speed and efficiency. We will be discussing it and reviewing it in more detail in later videos. But, for now, RPG Keys has been good enough to give our community a $35 discount by using the 'SLRLOUNGE' coupon code upon checkout, as you have probably seen at the beginning of these introductory videos.
Enjoy!
Post Production Pye
Partner of Lin and Jirsa Orange County Wedding Photography