Manual flashes serve as a great tool to break in lighting novices and they remain a valuable asset once they advance and build out a full lighting kit. However, as with a lot of photography accessories, finding a quality entry-level product at a price that's within reach can be difficult.
Phottix, a continually rising star within the world of lighting, has decided to make it easier for you to enter that world with the Phottix Juno.  Is this the missing piece to your lighting kit?
GN 58 Manual-only Hot Shoe Flash
Adjustable over 8 stops, in 1/3 stop increments
Zoom range 20-200mm
Single Pin – multi-compatible with most major camera brands
Built-in Phottix Ares II Transmitter and Receiver
Backlit LCD
Fast control and adjustment
HV Battery Port (Canon-compatible)
¼" x20 Mounting Lug
As listed above, the Juno is compatible with multiple brands; allowing those with more than one system in their kit to retain off-camera flash capability as they switch between bodies. If you're switching brands or you've got a mixed bag of bodies…camera bodies, here is a list that will work with the Juno.
List of Compatible brands
Canon
Nikon
Sony (MIS)
Pentax
Panasonic
Fuji
Olympus
Wherever you find a meeting of quality and affordability, you'll also find a good number of photographers with a fist full of cash. So this seems like a good move from Phottix as they are a brand that a budget-minded customer looking outside of first-party options could recognize. If Phottix can deliver the goods on the Juno, this could also provide an entry into their entire lighting ecosystem.
The Phottix Juno is available for order and will retail for $130.00 and you can order it from the Phottix Store or one of their resellers.
It is also available as a kit for $149.99 that consists of the Juno and an Ares II Trigger Receiver.
If you are new to lighting check out the SLRlounge store for Lighting 101 to help you master the world of off-camera flash.
More Flash Articles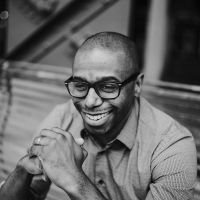 Wendell Weithers
Wendell is based in Atlanta where he shoots events, portraits, and food photography. He also supports his wife Andrea as she runs their cake design business, Sweet Details. Instagram:
Wendellwphoto