Pantone's color of the year has been announced, and historically speaking we can expect that color to make waves in the coming year. Does this matter to photographers? In a word, yes.
Pantone is a subsidiary of X-Rite and is the world-renowned authority on color for the past 50 years. The LLC is also the provider of color systems and technology for the selection and accurate communication of color across a variety of industries. Effectively, when we think of color authority the PANTONE® name is up there.
We, as a publication, have been rather keen on impressing upon you how important color and color theory is to your work, especially in the past 2 years. For those looking to upgrade the level of your work, you often need no look any further than color theory to make a significant change for the better. It's that simple, and that profound.
We've seen color grading take center stage over a broad spread of photography levels over the past year in a way almost unthinkable 5 years ago, where even brands known for their neutral palette have begun implementing heavy color use, and they're on the lookout for that work in photographers they collaborate with.
In addition, Pantone's color selections frequently influence the coming design trends and collections of brands for the following year. So, with that in mind, what's their color of the year 2018? It's 'Ultra Violet', "a blue-based purple tone that is reflective of the inventiveness, imagination and enlightenment of our modern age."
The 'Color of the year' isn't arbitrarily chosen from a hat with names in it, but rather derived from public opinion and market research, so you can be safe in thinking there's weight behind the decision.
What to make of it? Well, we generally would say try to include the color in your work, and when you share on social, tag it and them. You can check out their Instagram page for examples of the color, and see a few below.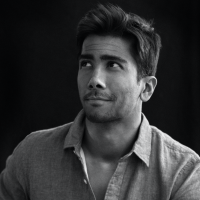 Kishore Sawh
A photographer and writer based in Miami, he can often be found at dog parks, and airports in London and Toronto. He is also a tremendous fan of flossing and the happiest guy around when the company's good.