LaCie has announced a new member to its '#Big' family of professional storage and data back-up solutions. The new 2big 2-bay RAID solution is now available with Thunderbolt 3.
The new 2big Thunderbolt 3 offers increased transfer speeds with a max capacity of 20TB, but that's not all that makes it an interesting option for the working photographer as it seems aimed to be a centralized and functioning focal point of a streamlined workflow given its myriad of ports and card slots.
On the back you'll find a DisplayPort slot, dual Thunderbolt 3 ports which will let you power certain laptops while simultaneously daisy-chaining up to 5 additional LaCie 2big drives or other Thunderbolt™ / USB-C solutions; a USB 3.1 port (Universal compatibility with USB-C and USB 3.0 computers via the included adapter cable), and on the front can be found a USB 3.0 hub, and SD and CF card slots. All of this makes the 2big TB3 looks like a high-functioning companion to a modern photographer's workflow, especially geared to work well with powerful modern laptops.
There are some who will argue that Thunderbolt 3 is wasted on spinning hard drives, and while we certainly wouldn't mind seeing a variant that would take SSDs, for those who have a modern workflow with USB-C laptops and those who want to chain together a bunch of devices this is great (especially if you're reaching or exceeding Thunderbolt 2 bandwith). The easy access card slots and ports also makes it more functional, especially given that so many laptops now (2017 MBP) are doing without card slots and all but USB-C ports.
For those who aren't in a TB3 environment there's still the LaCie 2big Thunderbolt 2 that offers up to 16TB of versatile storage with speeds of up to 440MB/s and dual Thunderbolt 2 ports for 4K workflows. It's also compatible with both PC and Mac®, thanks to USB 3.0
Hopefully, we'll get one or both in to see how they do in a working environment.
The new Thunderbolt 3 solutions will be available come summer, but you can find the 2Big Thunderbolt stations here.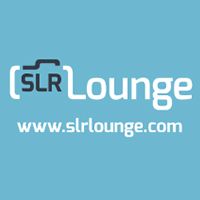 SLR Lounge Official
Articles by SLR Lounge Official are created by multiple authors. They represent official announcements by SLR Lounge.