ShotKit is known for their intensive gear & workflow guides meant for photographers to get a deeper understanding of how the pro's get the job done. In the past four months they've teamed up with over 50 world class wedding photographers to bring you an in-depth look at what exactly it took to get their iconic shots.
The LIT Book has everything from lighting diagrams to gear lists, to post production techniques. This intensive e-book is essentially a cheat-sheet/guide to a myriad of inspiring lighting techniques using a variety of gear. Whether you are looking to progress your work through creativity or learn a basic lighting method, this book is meant to provide you with the tools you need to succeed.
You can purchase the Lit Book for $48 (a 100% tax deductible product might I add) which also includes gear discounts for the gear listed in the book. Here is an excerpt from the book that quite honestly spells it out for you:
"These days, every wedding photographer and his dog is a 'natural light' wedding photographer. Whether you make your images look old with VSCO and photograph couples standing on the tops of cliffs or under waterfalls, 'natural light wedding photographer' usually just means one thing – incompetence.

It takes something special to be noticed in the sea of social media in which we all swim. Posting pretty images of couples during golden hour may get us somewhere, but you'll be swimming against the current.
Use this book as inspiration and motivation to step out of your comfort zone."
It features techniques from our very own Pye and many SLR Lounge Award winners such as:
You can purchase the Lit Book now and get an immediate PDF download version to read on the go!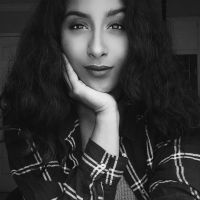 Shivani Reddy
Shivani wants to live in a world where laughter is the cure to pretty much everything. Since she can't claim "Serial Bingewatcher" as an occupation, she'll settle for wedding/portrait photographer at Lin and Jirsa & marketing coordinator here at SLR Lounge. For those rare moments when you won't find a camera in her hand, she will be dancing, eating a donut, or most likely watching Seinfeld. Follow her on Instagram:
@shivalry_inc