Our phones are equipped to capture incredible stills and video and this has fed into our human inclination to be storytellers.
But even more than, the desire to tell these stories with a flair and style that, in previous times, was well beyond our budget and ability has been inflamed by even more incredible tools.
With the Movi, the designers at Freefly want your next adventure, workout, or a family picnic to look like it was directed by JJ Abrams and, from the looks of things, you could actually pull it off with a bit of practice. You may have heard it said that with the advent of camera phones, "everyone is a photographer". Perhaps we've approached the point where we should also say "everyone is a cinematographer". Although those sentiments presume a bit much, photographers and cinematographers who view their smartphone as a viable storytelling tool will want to consider how the Movi can make them even better.
The Movi is stabilizer and gimbal for your phone that can turn the bumpy and nauseating footage into smooth sweeping cinematic shots. Additionally, it pans and tilts in ways  usually reserved for a much higher level of production.
Via the Movi App, you're able to engage different modes to produce the specific look you want for your footage.
Majestic
Classic single operator mode. You point Movi, Movi smooths your movements, together you create cinematic footage.
Echo
Take aim, set your endpoints, define the move's duration, and pull the trigger to achieve repeatable, automated camera moves.
Timelapse
Give Movi a nice view, define the movement path and duration, and tap go to achieve dynamic Movi-assisted timelapses.
Movilapse
Grab the robot and go. Cover some serious distance and roll timelapse. Movi loves to transcend time and space.
Orbit
Keep the shot fixed on your subject as you circle. Getting perfect wraparound footage is as easy as setting your direction, your speed, and triggering the action.
You can find a demo of these modes here.
At $299, the Movi isn't cheap but if it lives up to it promise it will be a worthy investment for anyone who needs what it offers.
Articles About Gimbals and Filming with cinematic Movement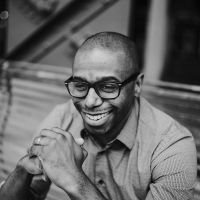 Wendell Weithers
Wendell is based in Atlanta where he shoots events, portraits, and food photography. He also supports his wife Andrea as she runs their cake design business, Sweet Details. Instagram:
Wendellwphoto