With the launch of the EOS M5 and and 5D Mark IV, Canon has signaled that full touchscreen autofocus is an important feature that needs to be taken seriously.
At the 2016 Photoplus Expo, we got our hands on the new Canon EOS M5. The first variants of this model, the EOS M and M2 did not have viewfinder support at all, while the EOS M3 required a rather expensive, and fairly clunky, electronic viewfinder accessory.
The newest Canon EOS M, the M5, has a built-in electronic viewfinder with a respectable 2,360,000 dot resolution, which allows depth of field preview, grid overlays, and it works in tandem with Canon's debut of touchscreen autofocus.
For us, the most impressive feature from Canon we experienced is their implementation of touchscreen with autofocus. The rear touchscreen of the Canon EOS M5 can be be used as a touchpad to move focus points even when using the electronic viewfinder. Even better, users can prioritize where they are likely to focus to make the feature even more seamless and less mistake-prone. For video, with EF/ES and adapted lenses, touchscreen autofocus feels close to the performance you'd get with an enabled follow focus rig. Focus transition to selected autofocus points is smooth and well controlled even when the light not so great.
The touchscreen along with Dual Pixel AF is also very useful for video. Using the touchscreen, users can re-position the focus point, drag the focus point, or select between viewable faces if recording in face detection mode. As long as you can live without 4K these new touchscreen autofocus features are reason enough to upgrade from any previous version of the EOS M series cameras.
Compared with its peers, Sony offers the a6000 and a6300, which both offer 4k, a slightly larger sensor, speedy autofocus and a more efficient battery life, but with a less sophisticated and useful touchscreen to autofocus implementation. Panasonic offers both the GX85 and GX8, with one model offering higher resolution, a better viewfinder, and 4K. Where Canon shines amongst the competition comes down to how easy and intuitive it is to learn and use for various applications including portraits, sports, and filmmaking.
Overall with our limited time with it, I found the Canon M5 to be a major step up from previous Canon mirrorless models. Clearly, Canon's response to better specifications from competitor models is beating them in ease of use. In that respect, Canon is winning the argument. For both stills and video, Canon has gotten touchscreen autofocus so much more right than anyone else, feeling a full notch above the rest. Welcome to mirrorless Canon! It's nice to see the world's largest camera maker finally taking mirrorless seriously. The EOS M5 without a doubt is Canon's first contender in the mirrorless market.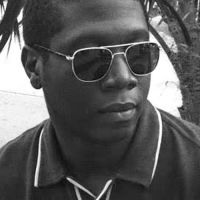 Marlon Richardson
Marlon is a South Florida-based wedding and portrait photographer, writer, and interactive designer. Involved in photography since the 90's, his background began with repairing film cameras from a master Vietnam veteran, followed by years of assisting professional photographers then before starting his own business in 2006. Marlon at his heart is a tinkerer that has love for and adept in every medium of photography. When not working Marlon is all about spending time with his wife, Naomi and two boys, Taze and Brassaï. http://www.marlonrichardson.com