I remember back when the original Capture Camera Clip came out on Kickstarter. It was actually the first time I ever backed a project on Kickstarter, as well. Although there are similar products out there like the Spider Holster, Peak Design's Capture Clip caught my attention because it was affordable, versatile, compact, strong, and can be attached to a belt or a backpack strap. Furthermore, its Arca Swiss and Manfrotto plates work well and have strap attachments on them for wrist grip and sling straps.
But enough about the original Capture Clip. The new Capture Clip version 2 just hit Kickstarter and right off the bat the new model addresses the issues of the first version. It is great to see how dedicated Peak Design has been in listening to the feedback of its customers.
Capture Camera Clip V2
Practically every part of the new Capture Camera Clip has been redesigned. It is now lighter, slimmer, better designed, and mechanically better to operate. There is also two models available, the standard Capture Clip and the Capture PRO Clip.
The standard model is a lot like the original Capture Camera, but with the new improved design and an ultralight glass-reinforced nylon backplate. The Capture Pro has a more rugged all-aluminum backplate that has a tripod mount so you can use the Capture PRO as a tripod quick release clamp. Additionally, the new PRO plates have micro-anchor attachments for their Leash and Cuff, as well as a special load-bearing D-ring that lets you attach your camera and plate to a traditional sling-style strap from the likes of BlackRapid.
The New Capture Camera Clip Accessories
In addition to the new Capture Camera Clip, Peak Design is introducing a couple of new, cool accessories.
The GoPro Mount
For those who wants to attach the popular GoPro HERO camera unto the Capture Camera Clip, there is now a special mount just for the GoPro.
The PRO Pad
Finally, to address the complaints of the Capture Camera Clip digging into your hips when carrying a heavy DSLR and lens, there is now a PROpad that provides additional support and padding.
The Kickstarter Rewards Levels
Just like any other Kickstarter projects, there are several levels of rewards that are based on how much you want to contribute, starting off with $50 for the regular Capture Camera Clip v2 all the way to $185 for the whole shebang.
We're looking forward to getting a sample of the new Capture Camera Clip v2 ourselves to review. Let us know what you think about them and be sure to visit their Kickstarter page!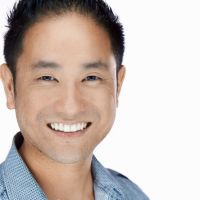 fotosiamo
Joe is a fashion and commercial photographer based in Los Angeles, CA. He blends creativity and edge with a strong style of lighting and emotion in his photographs.