Chase Jarvis is rather well known in the field of photography education given he's the CEO of CreativeLive, and that he was one of the first, if not THE first professional photographer to share insider knowledge about photography before it was a thing to do.
Chase is what we would call a multi-hyphenate, and a forward thinker, being rather good at a lot of things. But his passion for sharing the knowledge photographers want to know seems to be a continual driving force, and in this video Chase steps in front of the cameras at CreativeLive, in front of a live audience, and not only answers the questions many want to know, but the questions many are afraid to ask.
What questions would those be? Questions like how much do you charge? What happens when a shoot really falls apart? The kinds of things you may be embarrassed to ask, which may actually be the ones that most need to be asked. How do you get sponsored by a brand or company? Should you be trying to find an agent? Does living in the 'boonies' and not being 21 mean you can't make it as a successful photographer? These are the things we think but don't speak or say, and Chase weighs in.
I won't go on because I truly believe that not having the answers to these questions is the major barrier to entry for many of you, and perhaps the insight afforded by Chase about one of them is enough to pierce that barrier for you. This is one of the most important videos I've seen in a long time, and if you're an aspiring photographer and you watch one thing this week (or month), in my humble opinion, make it this. Watch it here, and you can download it for free.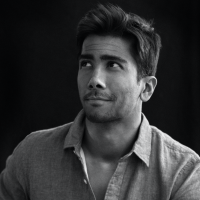 Kishore Sawh
A photographer and writer based in Miami, he can often be found at dog parks, and airports in London and Toronto. He is also a tremendous fan of flossing and the happiest guy around when the company's good.