We've covered the highly anticipated camera duo, the Sony a7 and Sony a7R , and we are just excited as the next photographer to test these ground-breaking cameras. Our Staff Editor and Writer, Joe Gunawan, is currently in Nashville for the Sony Media Week and he will be taking the Sony a7 and a7R through its paces.
Sony Media Week Event in Tennessee
The first full day of Sony's Media Week is done and boy did I get a good chance to try out the Sony a7 and a7R. Both cameras are some of the most highly anticipated camera releases in recent months and with several day's worth of field testing, I will have a really good idea on whether these two cameras are really worth their hype.
First Impression Sony a7 and a7R
Both cameras are essentially Goliaths wrapped up in David-sized bodies and once you really have a chance to hold on to them in your hand, you can really appreciate the engineering marvel that Sony has produced. Both bodies feel solid, and although the a7R does have more magnesium alloy in its construction, you could hardly feel the difference between the two.
I will cover more detail in the usage and ergonomics in a future article.
The two prime lenses, the Zeiss Sonnar T* FE 35mm f/2.8Z and the Zeiss Sonnar T* FE 55mm f/1.8Z are diminutive and lightweight. They are sharp as Zeiss lenses tend to be, but are comparative in size to a Sony APS-C E-mount lens.
I also had a great chance to use the amazing and tank-like Zeiss Otus 55mm f/1.4 Apo Distagon T* ZE for Canon mount via a Metabones Smart Adapter, as well as the Zeiss Planar T* 50mm f/1.4 ZA for Sony Alpha mount via the Sony LA-EA4 Alpha to E-mount adapter. The Otus is impeccable in quality and thanks to the a7/a7R's focus peaking, easy to manually focus. With the Metabones Smart Adapter, the Otus also transfers over all Exif Data.
The Zeiss 50mm f/1.4 ZA with the LA-EA4 is actually fairly quick despite the lack of Phase AF on the Sony a7R. This is because the LA-EA4 adapter has a built-in pellicle mirror. If you are looking to buy an a7R, I highly suggest purchasing this adapter until more full-frame E-mounts are available. There are a handful of high-quality Zeiss lens available for the Sony Alpha mount in the meantime that should help you get going with the Sony a7/a7R system.
A Note on Image Quality of the Sony a7 and a7R
You may have seen that a good deal of the images from the a7R that have been out for a while are less than pin-sharp. What I have come to find out that just like the Nikon D800E and the medium format cameras, the super-high resolution sensor and the lack of a low-pass optical filter do make the sensor more sensitive to camera shake and shutter vibrations.
Additionally, the a7R body is relatively lightweight, which means that it may be more prone to subtle movements, just like a high-powered lightweight pistol can have more kickback than a heavier rifle with the same firepower. So if you are looking to buy the a7R, you will want to add a bit higher shutter speed than you're used to, as well as hone in your camera holding ability.
Finally, neither Adobe, Capture One, nor Aperture can read the a7/a7R RAW files at this time, so I will have to develop some workaround. The Sony Image Data Converter, unfortunately, is still not that great and at times produced softer image than its JPEG for base ISO images. So in the mean time, I will be providing full-size JPEG images.
One thing that I found out about the Sony JPEGs is that it is far preferable to either have the Noise Reduction set to Low or Off. Normal still creates too much smudginess for my taste and I realized that halfway through the day.
Alright, enough of the talk, here are the straight out camera JPEGs from the a7R, as well as some for the a7 with speedlight and a sync speed of 1/250th (We'll explain in a future article why the a7R only has a 1/106th sync speed).
Sony a7R and the Zeiss Planar T* 50mm f/1.4 ZA mounted on Sony LA-EA4 Adapter
UPDATE: It turns out that the LA-EA4 adapter that I had was still a pre-production model so it was not hitting the right focus properly. That explains the softer-than-expected image with the full size files.
Sony a7R and the Zeiss Otus 55mm f/1.4 Apo Distagon T* ZE mounted on Metabones Smart Adapter
Sony a7R and the Zeiss Sonnar T* FE 35mm f/2.8Z
(Note the moire in this picture)
Sony a7R and the Zeiss Sonnar T* FE 35mm f/2.8Z
Sony a7 and the Zeiss Sonnar T* FE 35mm f/2.8Z with Speedlight and sync speed of 1/250th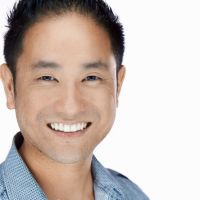 fotosiamo
Joe is a fashion and commercial photographer based in Los Angeles, CA. He blends creativity and edge with a strong style of lighting and emotion in his photographs.