Some subjects are best photographed with as much distance between the photographer and the subject as possible. Alligators, for instance. There are some long lenses in this world, but sometimes what you have just isn't long enough. The solution? Teleconverters. The Slanted Lens has given us a breakdown on teleconverters – what they do and how you can use them, plus why you may not want to.
The Tamron SP 150-600mm f/5-6.3 Di VC USD G2 is a mighty telephoto (and a what a lens it is – check out our review of it here) but when even 600mm isn't enough and you're working with a full-frame camera, a teleconverter can make a huge difference, and a significantly smaller dent in the wallet than purchasing a behemoth, extra, extra long telephoto.
However, while these are great reasons to use a teleconverter, there are also some things that detract from their usefulness.
For one thing, you will lose light. A 2x converter subtracts two whole stops of light. For a lens like this Tamron that isn't particularly fast on the long end to begin with, that stings. The Tamron only opens to f/6.3 at 600mm, and the addition of a 2x teleconverter bumps it down to f/13. When you consider that you've also transformed it into a 1200mm lens and brought along the camera shake precautions needed for such a long focal length, it becomes a bit less appealing for some purposes. On top of that, they can hinder autofocus.
So, what do you think? Is light for reach a fair trade? What's your favorite lens and teleconverter combination and how do you use it?
via fstoppers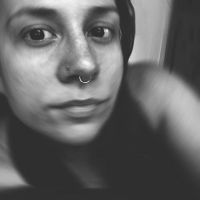 Holly Roa
Seattle based photographer with a side of videography, specializing in work involving animals, but basically a Jill of all trades. Instagram:
@HJRphotos