Techart, who had launched the autofocus adapter for Sony E mount lenses on Nikon Z cameras half a year ago, unveils the new Canon EF to Nikon Z Autofocus Adapter (TZC-01). The new TZC-01 adapter allows EF-mount lenses from Canon/Sigma/Tamron/Tokina to retain Autofocus, aperture control, lens stabilization and other functionalities when used on Nikon Z6 and Z7 cameras.
The Techart adapter enables both Auto Focus & Auto Aperture functions of EF-mount lenses to be used on Nikon Z6 and Z7. AF-S, AF-C, AF-F & MF mode are supported in still & video shooting. The incredible Face & Eye Detection of Z-mount cameras can also be used. Other functions like lens vibration reduction and timelapse can also be used. Phase-detect Autofocus is adopted to guarantee both AF accuracy and speed to be very close to (if not better) native Z-mount lenses. Please note that functionality may vary when different E-mount lenses are used.
[Related Reading: Techart Unveils the World's First Sony E to Nikon Z Autofocus Adapter]
Unlike the system of EF-mount where lenses selection is vast, Nikon Z system is a relatively new system and it does not have a very complete lenses selection. With the new Techart adapter, photographers can now make use of the reliable EF-lenses when transiting to Nikon Z system. The new Techart adapter currently supports most of the Canon, Sigma, Tamron, Tokina & Zeiss lenses with EF mount including some legendary glasses like Canon 16-35mm L, 24-70mm L, 70-200mm L, Sigma Art series, Canon Tilt/Shift glasses, Tamron zoom lenses, etc.
The new Techart TZC-01 adapter comes with a complimentary lens dock for firmware upgrade. Simply connect the PC/MAC via a Micro USB cable (not included) and the firmware can be updated via the Techart App. Techart is currently working to support more lenses.
Pricing and Availability
The Techart Canon EF to Nikon Z Autofocus Adapter is currently available for order at the usual vendors with a recommended retail price before tax of USD $249. Delivery will start immediately. 1-year warranty is included.
Adapter Test by Richard Wong
I've already put in a request to test and review this adapter for SLR Lounge and given the number of Canon shooters we have around, i'm excited to test this out with my Z6 and give you all the full details. Until then you can read more at the Techart product page here and be sure to leave us any questions you have below so we can address them once we get hands on with this adapter!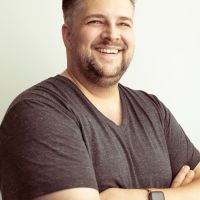 David J. Crewe
David J. Crewe is a full-time commercial photographer and Senior Editor with SLR Lounge. Based out of both Southern California & Las Vegas, Nevada. View his work and blog:
DavidJCrewe.com
Follow his Instagram:
@DavidJCrewe