Tamron seems to have found an aesthetic, an approach, and a groove with their SP (premium) line-up, particularly the primes like the 85, and 35 we are currently testing. Now though, they've announced two new zooms that are sure to catch attention:
SP 70-200mm f/2.8 Di VC USD G2 (Model A025)
10-24mm f/3.5-4.5 Di II VC HLD (Model B023)
SP 70-200mm f/2.8 Di VC USD G2
The first of those is part of that same SP line, and if that wasn't reason enough to sit-up and pay attention to it, it's a 70-200 f/2.8 with VC. The 70-200 f/2.8 as a range is one of the most sought after and well loved, together with the 24-70, and there's certainly room for more of them to break up the CaNikon dominance. Yes, there are various other brands with the offering – Sigma most notably – but the gap between the Sigma and those from Canon and Nikon is as wide as the gap between the Falcons and the Patriots, both in terms of price and performance. Therefore, there is middle ground to be claimed, and Tamron seems to want to fill it with this 70-200 G2.
It may be a bit unfair, in fact, to say it's looking for a spot in the middle, because from the spec sheet it would appear that the only middling thing about it is the price. It falls directly in that middle ground at $1,299 compared to say the Nikon's $2,800 or the Sigma's $1,150 and has a bevy of nice attributes/features like fluorine coatings, silent drive AF motor, 9 bladed diaphragm, and some measure of dust and weather sealing. And it's not as if the CaNikon variants were perfect, as the second to last Nikon version was known to have focus breathing issues. That said, the Canon is considered to be the benchmark, and we'll hopefully be able to compare this to the Canon and Nikon's newest variant.
10-24mm f/3.5-4.5 Di II VC HLD
On the shorter end of the range is the Tamron 10-24mm f/3.5-4.5 Di II VC HLD, designed for APS-C cameras and thus offering a 35mm equivalent range of 16-37mm. It's a follow up to 2008's variant but the trimmings of a new decade and a new outlook. Along with 4-stop vibration control the lens has broad-band anti-reflection coatings and is the first lens to feature Tamron's HLD modulated drive system (High Low Torque).
While this does share some external aesthetic similarities with the rest of Tamron's new line, it is still based off the older design, but again with an all new feature set, and coming in at $499 it appears a bargain.
You can pre-order either lens which will ship in March at the links below:
SP 70-200mm f/2.8 Di VC USD G2
10-24mm f/3.5-4.5 Di II VC HLD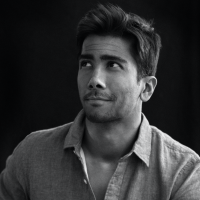 Kishore Sawh
A photographer and writer based in Miami, he can often be found at dog parks, and airports in London and Toronto. He is also a tremendous fan of flossing and the happiest guy around when the company's good.