Welcome to our roundup series where we will hit on gear news and rumor topics each day. This gives you a chance to get caught up on all of the day's news in one place. Be sure to check back daily for the latest.
Tamron 85mm f/1.8 Is Released Early & Price Listed
With Sigma being one of the biggest surprise companies of the last decade, laying claim to some lenses that best the native offerings from Canon and Nikon in price and performance, it seems to have lit the way for third party brands to be taken more seriously, and Tamron seems to be trying to feed its flame off the Sigma torch.
It was only weeks ago they released 2 new lenses in a new style and apparent quality that made us sit up with attention, as the 90mm f/2.8 Di series 1:1 Macro looked different than anything we'd seen from them before but fair to say it was the 85 that most had been waiting for, and it's here, early. This new 85mm 1.8 Di series lens is also a VC (vibration control) which makes it the first prime 85mm 1.8 with built-in stabilization capability. While it was originally slated to be released in April, it has arrived and available tomorrow with a price tag of $750.
It's a curious price because the lens comes in significantly more expensive than the 85mm 1.8s from Canon or Nikon, nearing $300 more, and those lenses are generally beloved, especially the Nikon (now going for a remarkable $426 special at the moment). Granted, it has Ultrasonic Silent Drive for a motor, is compatible with their TAP-in console, has a fluorine coating, and now Nikon will get the benefit of the electromagnetic diaphragm system that Canon has previously enjoyed. But its biggest competitor will come from Sigma as their current 85 1.4 is around $970. So, is it worth it? We'll have to wait and see if the overall iq and performance is worth the cost, but it looks like it just may. Get it here.
TH Swiss Announces New IRIX Line Of Lenses
In keeping with what was said above, TH Swiss is also vying for your attention, and this latest line from them is what they hope will get it. It's interesting, however, that to do that, their first offering in the line is a 15mm f/2.4 ultra wide angle lens for full frame cameras. That's not typically a broadly mass appeal focal length, but they seem so confident in it, they're offering it in two variants: a 'Blackstone' model which has a magnesium and aluminum body for use in 'extreme conditions,' and a 'Firefly' model which is lightweight and features a more ergonomic focusing ring.
Both models are apparently optimized for sensors of 50MP+, with special coatings for reducing chromatic aberration, ghosting, and flare, have a minimum focusing distance of less than a foot, are weather sealed, have front and rear filter mount/slots, and an 'Infinity Click', which is a feature to aid you in focusing to infinity judging by sound and feel.
While no official price release has been set, Nikon Rumors has suggested the Nikon variant will commence at $600 for the Firefly and $780 for the Blackstone.
P.S. – in case you were curious, TH Swiss is based in Switzerland, but manufactured in Korea
You can check it out in a video here:
Non-Gear Related News
In a move that's upset many, Instagram became more like its father, Facebook, and now gives a rather curated feed versus a strictly chronological one. While the brouhaha has still not subsided about it, Instagram has rolled out yet another feature making it more like FB, and at the same time more desktop/browser friendly – they've added notifications.
You can see this via the blue button on the top right of your screen, and some will certainly welcome this, though it seems to have the community on a whole wondering when, if ever, Instagram will release and allow for browser-based uploading. No word on that yet.
Lastly, but certainly not least, is news that the Vivian Maier documentary, "Finding Vivian Maier" is now available to stream on Netflix. Maier has become somewhat of an icon in the past years for the remarkable talent she had for street photography that she was utterly devoted to but unrecognized for during her lifetime. Some nine years ago now, a young estate agent purchased a box of tens of thousands of negatives from an estate sale, and what he had bought were Vivian's images which have already cemented themselves, and her, in the annals of photographic history.
Here's the trailer, and highly recommend you watch the film: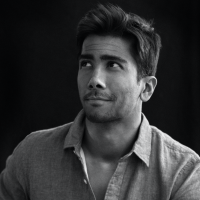 Kishore Sawh
A photographer and writer based in Miami, he can often be found at dog parks, and airports in London and Toronto. He is also a tremendous fan of flossing and the happiest guy around when the company's good.