Tamron has finally announced the availability for their new 150-600mm lens. We first mentioned this lens a while back when it was announced and again a short while later when the first sample images from this lens made their way online.
The lens looks to be a superb lens for anyone who does not need low light capability. If your shooting in daylight this lens looks to be one that will serve you well. The addition of vibration reduction and an added 50mm on the wide end makes this a very attractive lens, and according to Tamron those of us here in the USA can pick it up starting January 17th.
Unfortunately the official price of this lens has still not been released. But several reports have said it to be under $1100, if this is the case I can not imagine it being much less than 900. My guess is $999, but obviously we need to wait for the official announcement before we can get too excited about this lens.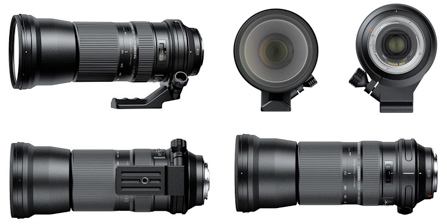 I will say that I am not a fan of this "staged announcement" crap that Tamron seems to be employing. What happened to having all your ducks, or most of them anyways, in a row when you announced a new product. People are impatient these days and we want to know – above all things – when we can get it, and how much it will cost.
In the case of this lens we got an announcement, then some sample images, now an availability.  Just release it all at once, just about the only staged release I am ok with is to announce the lens/specs/availability/price and then samples at a later time… this four part announcement garbage irritates me to no end.
Where do you fall on this? Are you excited for this lens or since it is not a constant 2.8 or 4 does it not even interest you? Share your thoughts in a comment below!