After a deployment in Iraq, Sean Huolihan picked up a Nikon D90 and began talking photos. A few years later, he was sent to Afghanistan and volunteered to use his photography skills as the historian for the unit (B 1-121FA HIMARS), which by the way, was the 2013 Hamilton Alexander Award winners, making his unit the best National Guard Field Artillery battery in the nation.
As the Communications Section Chief, Sean was able to explore photography further in the field. When he returned home late last year, he decided to pursue photography full time.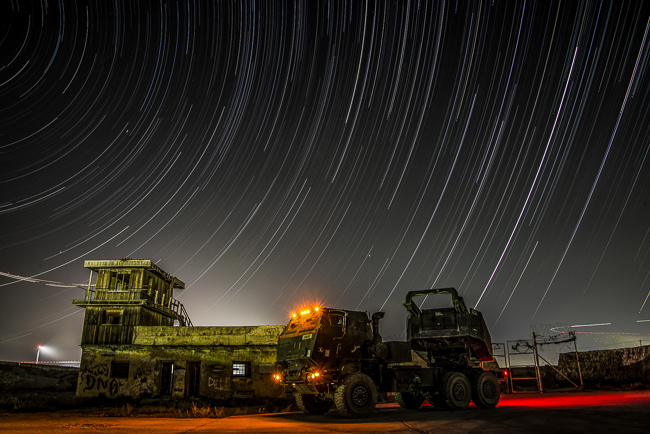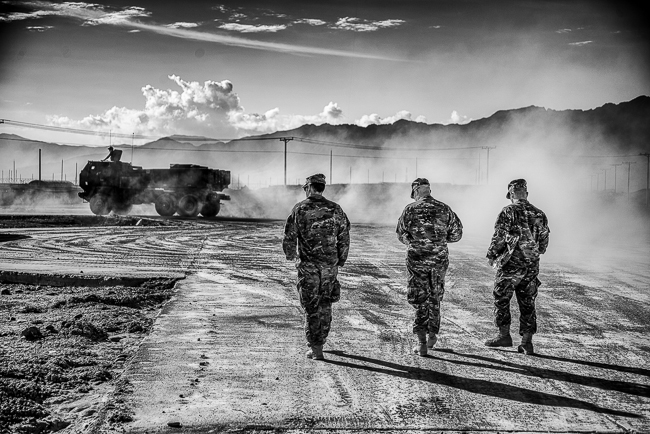 There's no doubt that there are many challenges to photographing for the army. In my mind of course, I picture bullets flying and terrorists around every corner, but two of the biggest challenges for Sean, he told me, was protecting and keeping his equipment clean in the extremely hazardous areas not being able to shoot in certain locations being the second. Shooting in intense situations, thousands of miles from home in a war torn country provided many nervous moments for Sean, but years of training in the military has now prepared him for those high pressure moments when shooting (with his camera) now that he is back home in Wisconsin.
Since returning home, Sean faces the same challenges that many of use face or have faced when starting out as a professional photographer – finding clients and expanding his business.
In Sean's photographic journey, he's photographed everything from babies to Generals, but the coolest thing he's shot would be rockets. "There is nothing more exhilarating than shooting rockets (and photographing them too)."
As Sean settles into this new life as a professional photographer, no longer shooting rockets with a camera or otherwise, he has found himself commissioned for a variety of exciting projects from bands to the USO of Wisconsin and, he teases, "a couple that people are just going to have to stay tuned to find out about."
Sean's Gear List:
Nikon D600
Nikon 70-200mm vrII f/2.8
Sigma 35mm f/1.4
24-85mm f/3.5-4.5
Tamron VC 70-300mm
Nikon 50mm 1.8d
Rokinon 14mm f/2.8
Olympus OMD EM-5
Pan/Leica 50mm f/1.4
Panasonic 20mm f/1.7
Olympus 12-50 f/3.5-6.3 macro
To follow Sean Huolihan's journey and to see more of his work from Afghanistan, visit his website HERE. To see the rest of his portfolio, from weddings to portraits, to bands and everything in between, click HERE.
CREDITS: All photographs shared by Sean Huolihan are copyrighted and have been used with permission for SLR Lounge. Do not copy, modify or re-post this article or images without express permission from SLR Lounge and the artist.
Hanssie
Hanssie is a Southern California-based writer and sometimes portrait and wedding photographer. In her free time, she homeschools, works out, rescues dogs and works in marketing for SLR Lounge. She also blogs about her adventures and about fitness when she's not sick of writing so much. Check out her work and her blog at
www.hanssie.com
. Follow her on
Instagram