Welcome to Time Out with Tanya, where I've put my fast paced graphic design career on hold in favor of adventures in motherhood. I'm capturing every moment on camera and you can come along, if you'd like. Sign up for my weekly email here so you'll never miss a Time Out.
Numbers 2 through 4 on my list of 100 WAYS TO BE A MORE CREATIVE PHOTOGRAPHER are all kind of related, so I'm going to lump them into one article today. They all involve learning from others, which I love to do! Here are a few ways I've been inspired and learned new skills and techniques over the years:
2. Take a Class
If reading a book or manual on how to operate your camera or master off-camera flash sounds absolutely daunting and incredibly boring, a live class might be the thing for you. When I decided to take the plunge into learning about artificial lighting, this is exactly what I did. And it was super helpful. In one day, I had acquired all the knowledge I needed to open up a whole new world of creative possibilities for me.
Next month, I'm headed to Clickin' Mom's Click Away Conference and I'll be taking a ton of classes. I'm so excited to broaden my knowledge and be inspired by some incredible photographers. Not to mention make new friends! Have you ever taken a live photography class? I highly recommend it.
3. Join a Workshop
I guess a workshop and class could kind of be considered the same thing. With a workshop, you'll expect to actually get out there and actively create. This is a good way to test the waters on a genre of photography you think you're interested in, but not sure about. Or, gain some experience if you don't have any. I took a wedding photography workshop here in Spokane a couple years ago and learned a ton. I also made a lot of friends who later invited me to be their second shooter at a few weddings. Along the way, I discovered wedding photography doesn't really fit into my life and vision for my career, so I only do a few a year. It's not my focus, but I feel confident shooting a wedding because I have that knowledge and experience.
4. Download a Tutorial
If budget is an issue, or you can't get time off from your day job to take a class or attend a workshop, watching a video tutorial is a great alternative! Of course, if you're a regular reader here at SLR Lounge, you know we have some excellent workshop videos and even a lot of free tutorials. The Lightroom Image Processing Mastery Workshop is probably my favorite. Although the Newborn Photography Workshop was soooooo informative and insightful, especially since it's geared toward beginners and parents. I love the Natural Light Couples Workshop, too! It's so hard to choose a favorite!
Phlearn also has some excellent tutorials and they are so affordable. Check out our reviews of many of their video tutorials by clicking here.
If you're looking for free video tutorials, tips and tricks, check out our YouTube channel. Here's an example of what you'll find:
So, what do you have to lose? Try taking a class, workshop or video tutorial soon and let me know how it goes. Post your 100 Ways To Be a More Creative Photographer experiments to Instagram with the hashtag #100ways2B and I'll follow you. So far I've got a whopping 2 people participating and I want to give them a shoutout. Thanks @pimmicee and @stray_x for posting your work!
CREDITS: All photographs shared by Tanya Smith are copyrighted and have been used with permission for SLR Lounge. Do not copy, modify or re-post this article or images without express permission from SLR Lounge and the artist.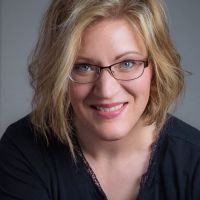 Tanya Goodall Smith
Tanya is the owner of WorkStory Branding Photography in Spokane, WA. Businesses hire her to create story-telling content that sells their high end products and services. She also teachings photographers her unique business model for making serious money as a corporate and personal branding photographer. Find her at
workstoryphotography.com
and
workstoryeducation.com