The digital landscape has changed business models for those who create a digital product as the theft of copyrighted materials has scaled to massive proportions. Content creators have been fighting for their rights online since at least the Napster era, but we photographers haven't had the RIAA's sledgehammers to swing at copyright offenders, and even their mid-2000s spree of outlandish lawsuits had a negligible impact on the rate at which content theft occurs.
Photographers tend to be solo-preneurs and though we may have organizations like ASMP, APA and PPA rallying for our causes, when we have a copyright battle to fight, we go it alone. We don't have massive legal departments wielding teams of lawyers at our beck and call. This often prevents photographers from being able to do much to protect their copyrights, as taking a case to federal court is often prohibitively expensive for the "little guy." 
We do have an ace up our sleeves, however, marinating in the early stages of potentially becoming law, but it needs all of our support. H.R. 3945, the CASE Act, was introduced as a bill in October of 2017. The CASE Act, an acronym for Copyright Alternative Small Claims Enforcement act, would create a simplified and, importantly, less expensive way for photographers and other digital content creators to protect their works by the formation of a copyright small claims court.
The time is now to contact your representatives in Congress to let them know how much this is needed. Any photographer out there knows just how many of us there are, and any photographer who's trying to do business is aware that photographers are frequently taken advantage of and infringed upon.
If we all come together for a moment and take just a few minutes from our day to contact our representatives and ask them to cosponsor the bill, we can present a powerful statement to the need for photographers to have a cost-effective and more feasible way to protect our copyrights.
It's extremely easy, I promise. Just fill out this form prepared by Professional Photographers of America and send your automatically generated email to the representatives that will be preselected based on the address you enter. It takes all of 30 seconds. Once you've done that, share this information with every photographer you know and urge them to do the same!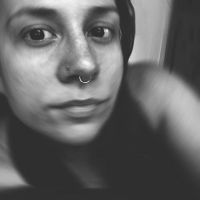 Holly Roa
Seattle based photographer with a side of videography, specializing in work involving animals, but basically a Jill of all trades. Instagram:
@HJRphotos