Syrp just launched their latest compact motion control system, The Genie Mini II. The new system adds the ability to create keyframed movement and multi-row panorama. It also supports future updates with some impressive upcoming releases that include camera control, auto exposure ramping, a time-lapse compiler, and other advanced features. The Genie Mini II adds these features while maintaining the core unique design of the original Genie Mini, including the compact size, form factor and ease of use.
Summary of Features
Price: $249
Built-in trigger option for move-shoot-move time-lapse
Programmable motion using the App "keyframe editor" to control each axis's path and its speed
Wifi, USB-C, and Bluetooth 4.2 connectivity for use with Syrp's app
Ultra-wide-angle panoramic images up to 360 degrees
Multi-row panoramas
Compatible with a wide range of cameras, including GoPro, DSLRs, and mirrorless cameras
In outward appearance, the Genie Mini II looks a lot like its predecessor and its minimalist design promises the same ease of use, but in terms of new features (or consistent feature updates), the Genie Mini II offers new possibilities for all content creators, from enthusiasts to professionals. According to Syrp, the Genie Mini II "will now be compatible with upcoming feature releases that are unheard of in a motion controller of this size and cost, including auto exposure ramping, time-lapse compiler and camera control."
This boost in feature updates should allow Syrp to effectively provide content creators the tools needed to create quality content and produce solid films.
Click HERE to watch an overview video of the new Genie Mini II.
App Interface/Graphics
The App was designed with an extremely intuitive graphical user interface including user presets and tutorials to help improve the user's workflow making set up super simple.
You can watch a quick unboxing and app setup video HERE.
Keyframing
Genie Mini II is compatible with the latest Syrp Genie 2 App and includes a more advanced keyframing setup mode in addition to a "Simple Setup" mode. This enables content creators to shoot more complex motion control movements by adjusting the speed and path of movement, which can be completely customized.
Multi-row Panorama
Also included with this release is Multi-row Panorama, which allows filmmakers and photographers to create high resolution 'gigapixel' and 360 VR images when combining two Genie Mini II's with the Pan Tilt Bracket.
Click HERE to watch the video below to see how to set up a panorama with the Genie Mini II.
Connectivity
The new Bluetooth 4.2 provides a more reliable and faster connection including the ability to set 10 keyframes rather than 5, as well as the ability to shoot 5 rows of multi-row panorama instead of 2. In terms of appearance, it has a sharper, sleeker design aesthetic.
Genie Mini II grows with you as a filmmaker and is compatible with the rest of the Syrp product family, like the original Genie Mini, Genie II Linear and Product Turntable; moreover, it plays nicely with Vitec support line. Simply mount it on a Manfrotto or Joby tripod for single axis panning or pan tilt motion. Combine Genie Mini II with the Genie II Linear for up to 3-Axis motion control.
*Not all features are available upon the first release, but free firmware updates will happen regularly.
More Products from Syrp to Use with the Genie Mini II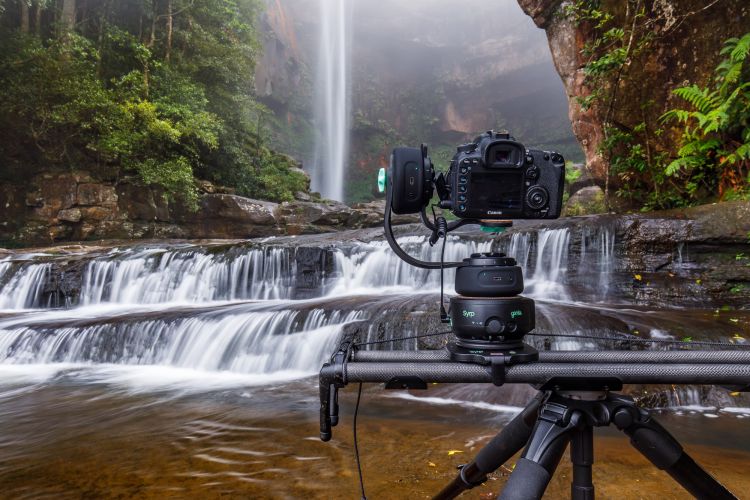 About Syrp
"Syrp brings the best of the design and film industry together to develop products that unleash the creativity of filmmakers. Born from a passion for filmmaking and a lack of portable, user-friendly equipment, we design gear with a filmmaker first approach enabling you to create better films."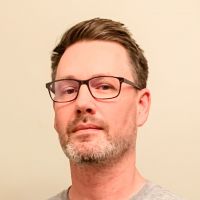 Sean Lewis
Sean fell into photography while teaching for a non-profit. What started as a minor task - documenting guest speakers and classroom activities - grew into a major obsession, and eventually led to a position shooting with Lin & Jirsa. Nowadays, at SLR Lounge, Sean's work as a marketing associate merges his interest in the fields of photography and education.