She says it's the question she gets asked most, "What's in your camera bag?" and for her, that must mean a helluva lot. For someone like her, I'm going out on a limb here to say, that this must be one of the only ways it sucks to be the professional Susan Stripling.
I'm interjecting assumptions here, of course, but if you meet her, see her work, see her address a crowd that's paying attention to her with the attentiveness of a courtroom awaiting a verdict, it's not hard to imagine. When she releases some info, there are people who go to a quiet corner of the room and mumble sifted gratitudes. Susan, is nestled neatly atop her game. Her game is wedding photography, and now she's sharing all of her meticulously chosen gear.
From Nikon to UNDFIND, Susan goes through her bag choices, body choices, lenses and more with explanations for why she chooses what she does. Here's some of her wedding photography gear list:
Gear List:
Nikon D4S x2
NIkon D3
UNDFIND Waist Shooter
Thinktank Airport Navigator x2
Nikon 70-200mm 2.8
NIkon SB-910
Nikon 105mm Macro
Nikon 85mm 1.4
Nikon 16-35mm
NIkon 35mm 1.4
Nikon 28mm
Nikon Teleconverter 1.4x
It's hard not to like Susan right away. I spent some time chatting with her as part of UNDFIND at WPPI this year, and sorted her out with some new gear. She was wearing all black when I met her, and clearly particular about most things in her life. She came up to me with lively, but kind eyes that didn't shy away from contact and didn't have a thing to hide. There may have been a mischievous glint in them, reinforced by how she speaks; not quite with a silver tongue, but a certain sociability – Susan has the gift of gab. I had no idea who she was at the time, but when speaking about the bags and the conference, I mentioned that she seemed to know the whole arena very well, to which she replied with a grin that pretty much said guilty as charged. A giveaway.
Her body of work is utterly impressive and If you're a wedding photographer, you'd be wise to listen to what she has to say. Susan releases a host of material on how to deal with the industry as a business, and how to think about your business. They aren't empty words and she is really coming from a place of 'give.' You can find more from Susan on her site and Facebook.
A Bit About UNDFIND
UNDFIND bags are designed with the mentality that camera bags and accessories should not just be about unwavering utility, but be full-on extensions of your personalities and craft, and been featured on WIRED, Engadget, PetaPixel and more.
Uniquely designed from the ground up by full-time photographers, for photographers, and made to offer the discerning working photographer total on-the-job functional capability, and individualized style. The bags, as you can see with Susan's (and she has a few), can be customized to have your brand's logo or text.
The one Susan features is the Waist Shooter, which is a perfect compliment to any job where you need maximum speedy access and security, while at the same time being incredibly light, comfortable, and unassuming. It accompanies the shooters on our sister company Lin & Jirsa Photography in all their wedding events. See more from UNDFIND here.
Source: Susan Stripling YouTube, Images are screen caps from linked video and Susan's site.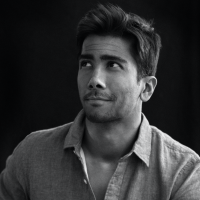 Kishore Sawh
A photographer and writer based in Miami, he can often be found at dog parks, and airports in London and Toronto. He is also a tremendous fan of flossing and the happiest guy around when the company's good.