Everything was in place on September 12th, 2015. Heather was minutes away from walking down the aisle to marry Matt Koehler. She had met with her photographer two weeks before the big day and had gone over photos and schedules as photos were the most important thing to Heather. But her photographer never showed up.
Dana Gruszynski heard about the Koehler's story through her cousin who was a wedding guest. Gruszynski, who runs Dana G Photography in Bay City, Michigan, wrote on her blog, "My heart just sunk, I couldn't help but cry for them. I've shot a fair share of weddings, and I couldn't explain to you how much I LOVE weddings. Not just the fact that I get to photograph them, but it's a day all about love. And if you know me, you know I love love." So Dana, moved by the couple's plight, reached out to the couple to offer a stylized bridal shoot at no cost. But as a surprise, Dana was secretly planning to reenact as much of the Koehler's wedding day as possible.
Dana looked through the wedding guests' cellphone images from the wedding day and used the images to set up the reenactment. Enlisting the help of family members to round up the wedding party and reaching out to a local florist, Country Garden Flowers, who recreated almost exactly the bride's bouquet, free of charge. Dana sought the help of her sister-in-law, who happened to be a baker to recreate the wedding cake. The scene was set (Dana also purchased items to match the table decor) and the shoot scheduled for October 24th, but the plan got rained out, so they rescheduled for the next day – this actually allowed more guests to come to the shoot.
With the wedding party, guests and all the elements in place, Heather and Matt arrived at the photo shoot and were shocked. Koehler says, Dana is "amazing. I still can't believe she went through all of this trouble for me. It's a huge blessing and something I'll remember forever."
When asked to share a few words, Dana wrote in an email, "treat everyone with kindness, and live life with a full heart." You can read Dana's account and see all the images on her blog here, see the rest of her photography on her website, and follow her on Facebook here.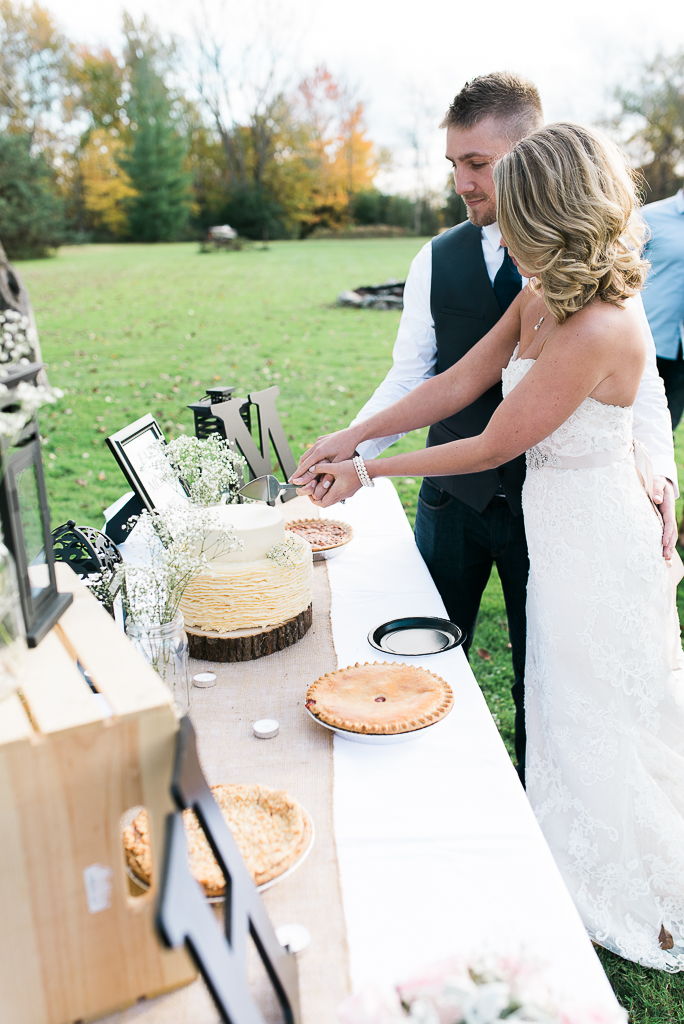 CREDITS: Photographs by Dana G Photography are copyrighted and have been used with permission for SLR Lounge. Do not copy, modify or re-post this article or images without express permission from SLR Lounge and the artist.
Hanssie
Hanssie is a Southern California-based writer and sometimes portrait and wedding photographer. In her free time, she homeschools, works out, rescues dogs and works in marketing for SLR Lounge. She also blogs about her adventures and about fitness when she's not sick of writing so much. Check out her work and her blog at
www.hanssie.com
. Follow her on
Instagram