The Super Bowl is to the world of sports what a Lady Gaga concert is to the world of music – a spectacle, and many watch not for the substance but the entertainment. If you're like me you watch for the flyover (USAF Thunderbirds this year), then promptly turn the channel to absolutely anything else, like the Puppy Bowl. There's no question that the advertisements and half-time show are bigger media pulls than the game itself, globally, with each show trying to best that of the last. It's entertainment escalation and this year reports are out now that tomorrow's Super Bowl will see GaGa herself performing, but with a twist.
Yes, while the singer will be putting on a show down on the field, everyone's eyes should be averted up towards the sky as she's set be including "hundreds — yes, hundreds — of lit-up drones," according to CNN. This will be the first time drones have been incorporated into a Super Bowl halftime show and the whole ordeal has had to be cleared by the FAA. Apparently they'e established a 'No Drone Zone' with a radius outward of the stadium of 34.5 miles starting Saturday and ending at midnight on Sunday. Of course this is other than GaGa's drones, and perhaps the size of the radius as reported by CNN has more to do with the tight gaggle of F-16s doing the low flyover than her drones.
What we can expect from this is anyone's guess, but we've been teased with drone swarm performances before like the video below from Intel, but it's also fair to speculate that given the scale and given the venue some of those would be camera loaded. We can just wait to see.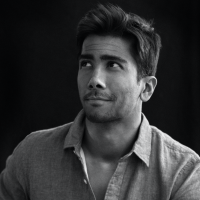 Kishore Sawh
A photographer and writer based in Miami, he can often be found at dog parks, and airports in London and Toronto. He is also a tremendous fan of flossing and the happiest guy around when the company's good.