Animoto hosted their first ever Social Media Marketing Summit designed to help marketing professionals target their prime audience through video marketing techniques. Just earlier this year they launched a brand new 'Marketing Video Builder' that gives users the ability to create custom-built marketing videos comprised of advanced features that make up the perfect formula for a successful viral video.
Sue Bryce, one of the Animoto brand ambassadors, reached out to "DIY businesses" – small to medium sized businesses that manage their own social media in (so basically all of us freelance photographers out there) and showed how she uses Animoto's video creation tool to tell her story, sell her service, and educate her audience.
Sue relies on 5 actions she calls the '5 E's' to target her key audience:
Educate
What, why, and who are you speaking to? In order to address a certain targeted group you need to find answers to their questions and present those solutions to them through your services. What's the problem your clients need to over come? Good marketing always solves a problem.
entertain
Use intellect, humor, and visuals to get the to the point immediately. These days all we have is a couple of seconds to grab the attention of the viewer before they scroll on down their feed. Study videos that made you stop scrolling and figure out what attributes they have that you can implement in your own marketing strategy. Animoto offers a variety of templates with the marketing builder that simplify the video creation process.
engage
Create share-worthy marketing that connects your audience members with your brand and get them commenting and having conversations to increase engagement and overall interest in your services and product. Sue suggests asking a question or educating with your captions such as including metadata and shoot details.
entice
This point isn't necessarily about selling your service, but more so about making your product appealing to the right person. Entice your viewers with material that provides them solutions, engages their interests, and gives them a reason to keep coming back for more.
elevate
Your messages should have purpose and always stem from your mission statement so that followers and potential clients are constantly aware of who you are as a brand. Speak from the heart and you will see the difference it makes in your marketing strategy.
Join Animoto now to start creating quick & simple marketing videos to engage with your audience and sign up for SLRL Premium and receive a discount! See more from Sue's seminar at Animoto's Social Media Marketing Summit: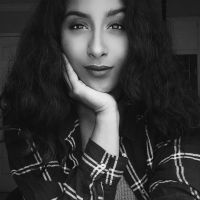 Shivani Reddy
Shivani wants to live in a world where laughter is the cure to pretty much everything. Since she can't claim "Serial Bingewatcher" as an occupation, she'll settle for wedding/portrait photographer at Lin and Jirsa & marketing coordinator here at SLR Lounge. For those rare moments when you won't find a camera in her hand, she will be dancing, eating a donut, or most likely watching Seinfeld. Follow her on Instagram:
@shivalry_inc