The loss of digital content that is the unfavorable outcome for those that don't place enough importance on having valuable, sustainable storage systems, is a nightmare, because for photographers, storage is, in many ways, the lifeline of our businesses as it hold the fruits of our labor.
If you are searching for a hard-drive or in need of an upgrade, here are the latest in storage devices and technology that showcase the advancements to the market:
Seagate unleashes Barracuda Pro – 10TB of Memory
A recent Seagate survey survey conducted by Harris Interactive leads us to believe that "54% of adults surveyed personally have lost or know someone who has lost files", yet "25% never back up their digital assets and 72% ranked photos and videos as their most valued digital assets."
Shooting full or medium raw images on a daily, weekly, or even monthly basis requires some sort of data storage haven, and the BarraCuda Pro 10TB is Seagate's latest offering for it, and currently the largest desktop HDD on the market. With a price tag of $509 this 3.5-inch, helium engineered, 7200 RPM drive will hold hundreds of thousands of precious photos and videos from your Canon 5D Mark III's and Nikon D810's. Besides it's main sales factor of 10TB of memory, it includes power-saving features, a 300 TB per year workload rating, built for 24×7 use, and a 5-year warranty (thats' more than double the current standard of 2 years). Given that in recent years there has been some negativity surrounding their HDDs due to the Backblaze Reliability Reports, it would seem the extension of warranty was to help assure users of its stability and reliability. This looks like a favorable and impressive offering from Seagate as part of their new 'Guardians' Range. Check it out or get one here.
G-Technologies Ramps up Storage & Performance Across the Board
From the G-Drive to G-Speed, G-Tech is improving their performance throughout their product line-up by upping speed and storage.
With the proliferation of "high-resolution capture, consumers and content creation professionals will need greater storage capacities" which sparked the influx of storage capacity and performance amongst G-Tech's product lines.
G-Tech has options for various price points and storage needs, and below are the upgraded specs for the newly launched storage solutions (Resource Magazine):
G-DRIVE:
G-DRIVE with Thunderbolt (up to $699.95 for 10TB) – Upgraded to 8TB and 10TB. Now even faster with transfer speeds of up to 245MB/s (previous models performed at 226MB/s).
G-RAID:
G-RAID with Thunderbolt (up to $1,499.95 for 20TB ) – Upgraded to 8TB. Now even faster with transfer speeds of up to 480MB/s (previous models performed at 440MB/s).
G-SPEED Studio and G-SPEED Shuttle:
TU Delft brings us 1KB of Data Storage Contained in one square inch
Self-proclaimed and uncontested scientists at the Delft University of Technology have created the "smallest hard-drive to date". The ability to store a whopping 1 kilobyte of memory where each bit is represented by the position of one single chlorine atom. Doing the math you'll realize that's about 62TB per square inch, so "In theory, this storage density would allow all books ever created by humans to be written on a single post stamp".
What seems like sorcery, is as usual just science. TU Delft created a video explaining how exactly they manifested such a one-of-a-kind prototype: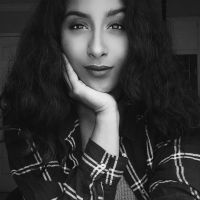 Shivani Reddy
Shivani wants to live in a world where laughter is the cure to pretty much everything. Since she can't claim "Serial Bingewatcher" as an occupation, she'll settle for wedding/portrait photographer at Lin and Jirsa & marketing coordinator here at SLR Lounge. For those rare moments when you won't find a camera in her hand, she will be dancing, eating a donut, or most likely watching Seinfeld. Follow her on Instagram:
@shivalry_inc