Recognition – a notion often overlooked, a feeling so frequently craved, a gift everyone wants to receive. In the critical world of art, we commonly find ourselves searching for credit: Facebook profile images sans watermark, lack of tagging & hashtagging of our personal brands, or the occasional magazine feature missing copyright info.
What I have found is, more often than not, photographers seem to be blinded by the idea that their finished product is just that, theirs. Similar to how the Avengers unite to obliterate terror, it takes a village to make a bride's dream wedding come true, or a magazine's editorial shoot come to life. By sharing teaser images, vendors and creatives alike are more likely to refer you and look forward to working with you which only proliferates your business.
Why Tease?
It's quite simple. What made you want to watch any movie in theaters?Teaser trailers. With the dependence society places on visual stimulation platforms such as Facebook and Instagram, it is high time to realize that your targeted marketable audience needs eye candy. Producing and sharing a batch of images following a shoot creates a standard of expectations and speaks volumes of your work ethic.
Give Credit Where Credit is Due
Our product is so unique in that it is able to promote itself, however, selfishness suffocates this marketing tactic. A wedding wouldn't be possible without the organization of a diligent planner or the trained eye of a makeup artist that helped you photograph flawless portraits of your bride.
Vendors will reach out to gather images of their work to utilize for their website and social media, and holding images hostage simply because we believe the finished product is ours to claim will only harm your position in the industry and affect your business overall.
How Vendors Give You Business
Vendors hold the value of virality, giving you the chance to have your work seen by more eyes, especially the eyes of potential clients or other vendors in your industry. Let's take for example an editorial boudoir shoot, comprised of a team of beauty and fashion related vendors working together to create a cohesive look. Once you've post-produced a set of 2-3 images from each scene, shoot over an email thanking everyone for their talented combined efforts and attach said images. Not only will they appreciate being recognized for their craft, but you've now given them a reason to share these images.
What Can Teaser Images Do For Your Photography Business?
The race to keep your social media followers increasing is a burden that may never leave your path. Constant monitoring and analyzing are required to create a plan that consistently delivers positive results, and  having vendors share teaser images works as cross promotion, directing traffic back to your sites and then allowing your work to speak for itself. More importantly, the gratitude behind and expressed when delivering teaser images is what will build your credibility and loyalty as a peer in your niche industry.
'Give bricks and receive buildings in return' is the idea. Creating relationships with fellow vendors in your industry is the foundational  formula for a stronger business. If you'd like to peer deeper into the business world of photography, look into Wedding Workshop Part 1, an all-encompassing communication and planning course that navigates you through the depths of client interaction and tailoring expectations for your wedding photography business.
Join Premium
Find full access and streaming of this workshop and endless photography education at your fingertips by becoming and SLR Lounge Premium Subscription member here!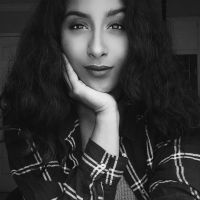 Shivani Reddy
Shivani wants to live in a world where laughter is the cure to pretty much everything. Since she can't claim "Serial Bingewatcher" as an occupation, she'll settle for wedding/portrait photographer at Lin and Jirsa & marketing coordinator here at SLR Lounge. For those rare moments when you won't find a camera in her hand, she will be dancing, eating a donut, or most likely watching Seinfeld. Follow her on Instagram:
@shivalry_inc