For photographers, it isn't enough to discover that this craft is your passion, you need to be good at it. More than that, you need to be able to convince others that your work is worth paying for and do so at a level that can support you and your family.
But, the journey towards a sustainable career is rife with pitfalls that can undermine both your passion and productivity. So, once you find a measure of success, how do you build upon it? In short, how do you scale your business? Chase Jarvis recently tackled this question in "Daily Creative" Q&A.
What is scalability?
The ability to create and maintain opportunities for growth in a competitive market.
Option #1: You can create imagery that you then license for a fee in order to profit from it multiple times.
Option #2: Training people in your method/style and receive a percentage of their income as they, in effect, license your style and brand for their business; e.g. Peter Hurley. However, this requires that you hone your particular style and build your brand until you have a distinct and marketable technique.
Option #3: Become a premium brand and charge higher fees. This isn't scaling but, it obviously increases the return on your investment. Much like the previous option, you need to invest time into honing your style so that it is recognizable and justifies the higher price.
Option #4: Along with becoming a premium brand, you'll need to reach more people. Good SEO content (Search Engine Optimization) and a sound social media engagement strategy are a key component in finding more clients.
Pitfall: You can scale before you are ready to scale. You can look at the option provided and see how pursuing the aforementioned options can backfire if you aren't ready. Your work needs to be of commensurate quality and your capacity to supply the demand you create is paramount lest you fail.
Need More Chase? he'll be at ppe, check out the post below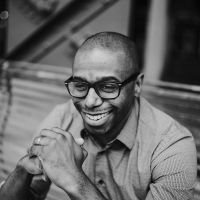 Wendell Weithers
Wendell is based in Atlanta where he shoots events, portraits, and food photography. He also supports his wife Andrea as she runs their cake design business, Sweet Details. Instagram:
Wendellwphoto