There's likely a time almost every photographer/cinematographer considers what benefit can be derived from selling or licensing stock imagery. It sounds easy enough, and while the pool of stock imagery is growing, so is the demand. Just as it's important in investing to seek opportunities in emerging nations, great gains are there to be had by seeking out emerging markets/avenues in photography and videography.
[PRODUCT HIGHLIGHT: Master Natural Light Engagement Photography]
4K is in diapers still, but growing rapidly, and presents a good market opening. Shutterstock seems to believe it's also the next hot area for stock video, and has recently launched its 4K offerings, curiously without much fanfare. It seems it is readying itself for the next surge in demand.
[REWIND: Stunning Sample 4K Footage from New Panasonic GH4 Released]
Shutterstock is sitting firmly atop the stock photo companies, and has quietly amassed an already impressive catalog of 4K video to the tune of above 10,000 clips. Those clips, it should be said, are currently notably more expensive than their HD counterparts. This will be the case for now, but the industry standard is gradually moving to 4K and it will taper off.
More broadcast companies, studio editors, and production houses are all making the shift, and with 4K capable video cameras now available to consumers for attractive prices, such as those from Sony, even amateur 4K videos have seen a surge. So, we're looking at 4K already making large moves in broadcasting, and online in both professional and consumer capacities.
This highlights the clearly rising adoption and demand, and with it, the need for 4K stock footage. The advantage of being an early adopter in the stock footage department of 4K is that whatever you film now, will have longevity, and will get noticed more since the pool is relatively small. 10,000 videos may sound like a lot to get lost in, but Shutterstock has over 1.3 million normal HD videos available. Even if you don't require 4K resolution now, your video can be cropped without loss, down to normal HD.
You can find more about Shutterstock's 4K offerings from their blog, and have a look at what they're currently offering in their library of 4K video clips here.
Story and Images via: Shutterstock.com/blog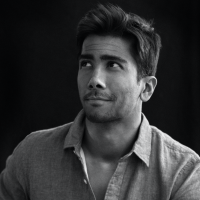 Kishore Sawh
A photographer and writer based in Miami, he can often be found at dog parks, and airports in London and Toronto. He is also a tremendous fan of flossing and the happiest guy around when the company's good.