In the world of fashion, the job responsibilities and treatment of models used to float in a vast sea of gray with the question of what is and isn't acceptable being loosely defined with room for interpretation. The #MeToo movement quickly gained momentum by shining a light on the sexual harassment as well as abuse that was plaguing the industry and is now clearly defining the rules in blatant black and white terms.
Model and activist Cameron Russell offered up her Instagram account a few months back as a platform to share  experiences anonymously. There were a large number of models and industry insiders who shared their experiences with #MyJobShouldNotIncludeAbuse and, surprisingly, it wasn't solely women sharing these stories.
Mario Testino and Bruce Weber are some of the most prominent names in the industry. They are also the most recent photographers no longer being commissioned by Vogue for the foreseeable future amid allegations of sexual abuse and harassment as a total of 28 male models and assistants have come forward. Representatives for both photographers are currently denying these claims.
"Male models are paid much less and they do not become icons, because the culture is about objectifying women to sell things, and people are deeply uncomfortable with that happening to men."  – Tom Ford
There were previous whisperings of male photographers abusing their power by exploiting young and naive models, preying on their vulnerabilities and leveraging career advancement. At the time these were thought of as merely rumors because surely those at the top wouldn't stand for this type of behavior, right? Or is it possible that some of the powerful people at large turned a blind eye until the problem was so large and obstructive that it could no longer be ignored?
"The past several months have been an extraordinary time of reckoning and change, and I, like so many others, have been astonished by the courage of those who have come forward to tell stories of sexual misconduct. Abuse of power has gone on for too long in so many places—including in Washington, in Hollywood, in broadcasting, journalism, Silicon Valley, and last but not least, in fashion, where many young women and men have spoken up about manipulation and coercion on go-sees, on shoots, and in other working environments." – Anna Wintour
Models should never be put in the delicate situation of having to ward off unwanted sexual advances and this should have never been thought of as part of the job description. The responsibility should fall on the shoulders of the multi-faceted industry to foster a professional atmosphere.
"Even as we stand with victims of abuse and misconduct, we must also hold a mirror up to ourselves—and ask if we are doing our utmost to protect those we work with so that unacceptable conduct never happens on our watch. Sometimes that means addressing the fact that such behavior can occur close to home." – Anna Wintour
Condé Nast has responded by unveiling a new Code of Conduct to be enforced later this month. The goal is to provide a safe and positive environment for everyone in the industry.
Condé Nast Code of Conduct
All models appearing in fashion shoots commissioned by Condé Nast must be 18 years of age or older. The only exceptions will be those appearing as themselves as part of a profile, news story, or similar content, and they will be required to have a chaperone on set at all times.
Alcohol will no longer be allowed on Condé Nast sets. Recreational drugs are not permitted.
Photographers will no longer be permitted to use a Condé Nast set for any work that is not commissioned or approved by the company.
Any shoot involving nudity, sheer clothing, lingerie, swimwear, simulated drug or alcohol use, or sexually suggestive poses must be approved in advance by the subject.
This is at least a step in the right direction, as lethargic as it may seem, and it will be interesting to see how the fashion industry adapts to the rather abrupt and turbulent changing of the guard in the months to come.
24 hour assistance is available for rape and assault victims through rainn.org. Other online resources are available with more coming online everyday. Please also check out strategies for self care and model alliance, as well as this step-by-step guide from Florin | Roebig.
Via: The New York Times and Vogue.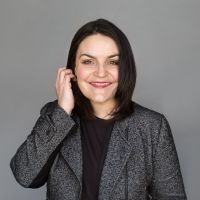 Brittany Smith
Brittany is a fashion and beauty photographer who works between NYC, Montana and LA. She photographs the way she has always wanted to feel and believes in the power of raw simplicity. When not behind a camera she can usually be found at a local coffeeshop, teaching fitness classes at the YMCA, or baking something fabulous in the kitchen. Instagram: @brittanysmithphoto