Today is Equal Pay Day, and it exists to bring attention to the issue of equal pay discrepancies that exist between genders and ethnicities. But the date itself is symbolic as it represents how far into the year women, on average, need to work to earn what men earned in the previous year, given that on average women make 80% of their male counterparts.
Furthermore, that wage gap is exacerbated for women of color as reported by the American Association of University Women (AAUW), who have outlined and laid out that Black women earn 63% of what white men were paid last year, Hispanic women 54%, Asian women earn 87%. The World Economic Forum suggests that women will not reach pay equity with men for another 200 years should the current state of things go unchanged.
Clearly things must change, and that's why many brands today are doing a part in it. Squarespace, is too.
For today only, ending at midnight EST (April 10), Sqaurespace is offering 20% off to anyone when using the code EQUALPAY.
Women of all backgrounds use Squarespace as a platform to share their stories, and this community of woman-identifying dreamers, makers, and doers has become an integral part of our own success story. We stand with these women and all women every day—but especially today.

To bring attention to this issue, we're offering a symbolic 20% off a new website today, a percentage that represents the average wage discrepancy between women and men.

To help raise awareness about wage inequality and how it impacts us all, we've partnered with an inspiring group of customers including Gloria Steinem, Aja Dang, Deun Ivory, Liz Plank, and others to share their experiences.
Sqaurespace has continually improved their offerings and remained competitively priced and SEO friendly, which is why it's among the few platforms we recommend for photographers and creatives of all types. Go here and enter code: EQUALPAY for 20% off.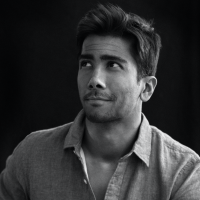 Kishore Sawh
A photographer and writer based in Miami, he can often be found at dog parks, and airports in London and Toronto. He is also a tremendous fan of flossing and the happiest guy around when the company's good.