I love the speedlight! They're small, portable, and versatile. I carry no less than 3 with me on a session (just in case I need to do some three point lighting) and even more on a wedding day. Joe McNally is a wizard when it comes to using speedlights in many different situations and always comes away with great images.
In the Nikon sponsored video below, Joe shows us how he uses four Nikon speedlights and a smoke machine to transform a boring hallway into something more dramatic for a action-styled portrait.
Gear
Nikon D800
Nikon SB-910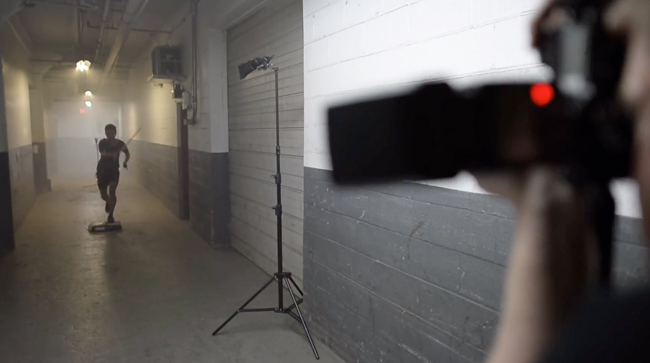 Technique
Joe's technique in the video is more advanced, but not all that hard to do yourself. Using four speedlights, Joe sets up two in the background that are gelled to back light the subject, highlight the fog from the fog machine, and create some nice contrasting colors in the hallway.
He then uses two speedlights in front of his subject, one high and one low, bouncing off a silver reflector. The two speedlights in the front bouncing off the reflector creates a more dramatic, punchy light, illuminating his subject. Joe uses the hallway to his advantage, using the shape to bring all the viewers attention to the subject.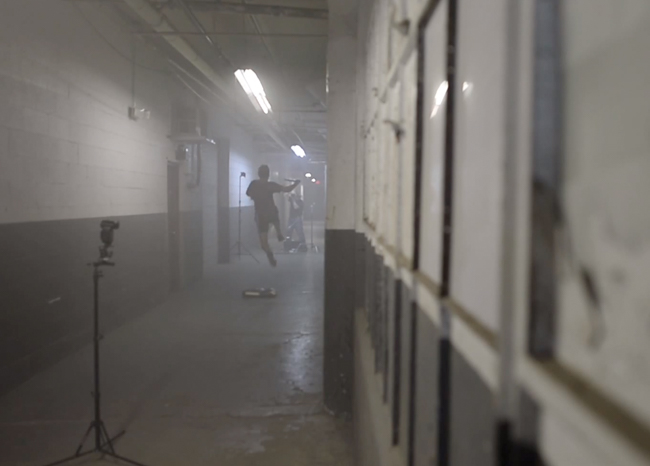 Thoughts
I always love the tutorials Joe does, because they are easy to understand and can typically be replicated by readers at home. I like the use of the silver reflector to bounce the two speedlights in the front to create dramatic, punchy light that was hard, but not unflattering. I think this video is a great example of how versatile a few speedlights can be. Go grab yours and create some dramatic images!
Images captured via screen grab.
Chris Nachtwey
Chris Nachtwey is a full-time wedding and portrait photographer based in Connecticut. He is the founder and creator of
35to220
a website dedicated to showcasing the best film photography in the world. Chris loves to hear from readers, feel free to drop him a line via the contact page on his website! You can see his work here:
Chris Nachtwey Photography