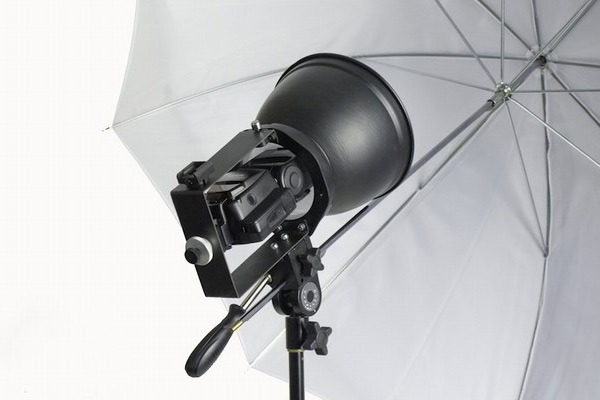 Last week I highlighted the umbrella style softboxes for speedlights, today I wanted to highlight another great speedlight product that I use personally; The Interfit Strobies XS bracket.  The Strobies XS bracket is a heavy duty bracket designed to make your speedlight compatible with "S" type studio softboxes and modifiers.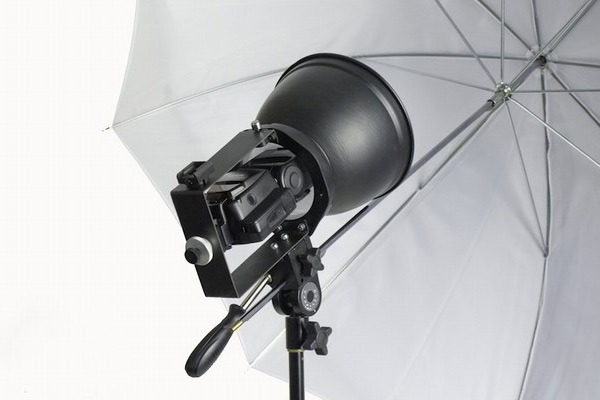 What I love about the bracket, beyond the ability to us standard studio modifiers, is the construction. These things are built very sturdy, I would say 95% metal with the only exception being the high quality plastic used on the knobs and handles. It adds quite a bit of weight, but I would feel safe taking this pretty much anywhere knowing that this can take a beating and still work great.
The other thing I love about these units is that they come with an extra mounting slot on the top of the unit for mounting radio triggers or battery packs or other accessories that you may be using. It makes it really convenient not to have to think about some way to jimmy rig it all.
The Strobies XS bracket is available as a standalone unit for around $39.99 or in a kit that includes a softbox and a light stand for around $79.99. If you are a studio lighting guy that wants to try and start doing some speedlight work then I recommend that you check these units out, they are built tough and will allow you to use any of you "S" Type fitting studio gear with your speedlights. Here are some quick Amazon links for your convenience; Interfit INT326 Strobie XS (Bracket Only) and  Interfit Photographic INT327 XS Bracket Kit for Lighting
You can learn more about this product on the Interfit website. They really are a great value and offer a great way to get more use out of your studio light modifiers.