We've teamed up with Photocrowd to give away one year of SLR Lounge Premium to one lucky winner! Every photo submitted will be available for the crowd to rate once the submissions period has ended. You can see all the images uploaded to a contest but will need to rate them to see how they're ranked once the rating period begins.
The Contest Theme: Special Moments
This photo contest is all about Special Moments – images that cannot be repeated and are worth more than a million words. Dig through your archives to pick out some of your favorites – from life's memorable celebrations to everyday moments that presented an out-of-the-blue photographic opportunity.
Contest Prize: 1 Year of SLR Lounge Premium ($2,000 value)!
The winners of the expert-judged category and crowd vote will both receive 1 year of SLR Lounge Premium – over $2,000 worth of fantastic photo education material.
Entries close: May 5th, 2020
Rating: May 5th-14th, 2020
Winners announced: May 14th, 2020
How to Enter
Click this link and select 'Enter Photo' you can then add an image from your files, Instagram, Dropbox, or Drive directly to the site. After the submission period closes Pye will choose his favorite image and writes some image reviews. The crowd and judge results will be announced on the same day (May 14th). Submit here!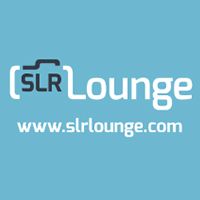 SLR Lounge Official
Articles by SLR Lounge Official are created by multiple authors. They represent official announcements by SLR Lounge.