Welcome to our Deal Dash segment, where we scour the web for the best deals on camera, lenses, lighting, and other gear for photographers. There are always great deals to be found over on B&H and Amazon a lot also, so make sure to check out those two websites. Today we wanted to highlight six deals below:
Westcott Flex 1 – Save $250
Westcott's Flexlight series of lights has got to be some of the most versatile lights available to photo and video professionals today. They are, as you would expect, rather pricey regularly.
But for a short time, and for a limited quantity, B&H has the Flex Lights on sale for just $449, a major saving of $250! Interested? Grab one here.
Sony A7 – $100 Savings
Sony's original A7 was the first ever full frame mirrorless camera, and while there are newer models out now with a more advanced body design and in-body image stabilization, the A7 remains a killer option. It's also the only full frame camera available new for under $1000.
The A7 is currently on sale over at B&H. After a cool $100 off, you can grab the A7 for just under $1000. Interested? Grab it here.
Samsung Portable T1 500GB SSD – Save $40
When you are out shooting in the field or on location, it can be imperative to have some fast, reliable storage to offload your memory cards to perodically. This gives you peace of mind knowing that if something happens to your cards, you are covered. The Samsung T1 500GB SSD will give you an incredible amount of speed and more space than most will ever need for a single project. This was one of SLR Lounge Senior Editor, Kishore Sawh's favorite things of 2015 and he did a full review of it here.
This Samsung T1 500GB SSD is normally north of $200, but thanks to some post-Christmas savings, you can grab this USB 3.0 drive for under $180, for a total savings of about $40. Interested? Grab one here.
APC UPS Pro 700 – $45 Savings
Probably one of the best decisinons that I've ever made was to invest in a quality battery backup or UPS unit for my primary editing machine. I can't tell you the countless times that the power has gone out, flickered, or flucuated which would normally have caused me to lose work – but thanks to my UPS, I was able to either continue working or close my work down correctly and save all my edits.
This APC UPS is a great option for anyone wanting some piece of mind and extra security. Currently $45 off, you can grab this particular model for about $102. Interested? Snag it here.
TP-Link WiFi Extender – Only $19.95
While I fully admit to this not being something that you would normall see on a deal dash, I figured it may be useful to some. We all have that one spot in the house where the WiFi starts to crap out, that one spot we have to place our laptop in order to watch our movies at a higher resolutiuon than 720p, or the spot we have to sit while uploading client galleries.
The solution? A WiFi range extender like this TP-Link TL-WA854RE. This unit will take your existing WiFi and boost it in certain parts of your home, helping to eliminate those in-home dark zones where the signal never seems to work well. Interested? Get one here.
Sony RX-100 MK II – Save $150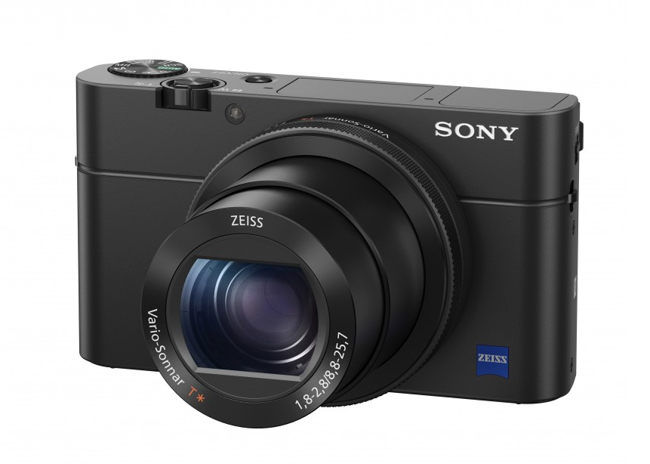 The Sony RX-100 line of cameras has long been the cream of the crop when it comes to portable compact cameras. The RX100 MK II remains a killer option, despite the newer Mk III also being on the market.
Right now, you can also get your hands on the RX100 MK II for $150 off, bringing your total to under $500! Interested? Pick it up here.
This is our daily deals report where we will feature a deal, or deals, that we think you should know about. Feel free to let us know about any deals you run across by sending me an email (link in my profile) or leaving a comment below!