I landed late into the email chain between Adobe and us here at SLR Lounge. The first thing I noted with groggy eyes was they'd contacted us. [Nice]. A sip of coffee and a burnt tongue later, the proposed subject matter read like this: smaller cameras/mobile phones 'lowering the barrier entry cost for producing professional-grade photography – especially when coupled with post-processing or editing software.'  [Eyebrow raised]. I wasn't sure I liked where this was going, and I would have to dismantle the point speaking with Adobe Lightroom's Product Manager.
Enter Sharad Mangalick.
Better yet, take a step back, and before I actually get to speak with him I'm greeted and engaged by a pair of Allisons, and they're entirely charming. Disarmingly so, which was a good move on their part because I'd just Googled Sharad, and there's not much about the results that would disarm you. His resume reads like blue chip ticker tape; Amazon, Earnst & Young, PwC, Microsoft… a few of the usual suspects. Clearly, this is a guy who has displayed a good degree of fortitude, and can synthesize and distill masses of technical information – but what does he know of photography? Having him at the helm of Lightroom, our beloved go-to tool with which we materialize our artistic expression, was…disconcerting. Would he understand photographers?
He does, and about it he would wax effusively.
Finally, we get through to each other [he pronounced my first name perfectly – I try not to butcher his last]. We were to talk about industry trends, and the present and future evolution of Lightroom, but as if he sensed my concerns, sort of interjected, "Photography is important to us not just because we build Lightroom. We're all photographers here. It's the perfect role for us as we build stuff we want to use, and we take on that responsibility." Well, that's one question down.
Do you really think, as was vaguely suggested, that post processing in Lightroom can make a good photo out of a sh*tty one?
[Laughs] "I don't think about it in those terms, I work with engineers a lot and there's a saying 'garbage in garbage out' and in context it means if you don't have very good inputs the post processing won't be very good."
Agreed. Then why do you think that expensive camera equipment (hardware) isn't quite as necessary as it has previously been? Do you think the rise in popularity of simpler cameras is a result of a less demanding market?
"Sensor tech has become so advanced and progressed so rapidly. Imaging scientists are doing such a great job building sensors that pack more into smaller sizes. So there have been huge strides in imaging tech, and we can fit a lot more into a smaller body. People have become more accustomed to looking at a lot more and better quality photos, so the demand for higher median quality is higher."
So you, like me, don't see the high end professionals going away.
"No, there's always going to be a need at the high end. DSLRs too, still, and will exist, and there's a reason why people buy them."
There has been a trend of late to bundle LR with lower to mid level cameras (new Leica T not exempt). Even recently with the Nikon J1 which Nikon is practically giving away for $149 with a copy of LR5. This has given rise to some questions and concerns, especially with the addition of Lightroom Mobile, which you can expect in more mobile devices soon, that Lightroom may be catering less to the pro-sumer and pro crowd, and more to the very casual shooter.
But there seems to be a move to cater Lightroom to more basic users, even bundling LR with low to mid range camera purchases. Does this stem from the more demanding amateur consumer?
"The trend is that post processing is coming into everyone's view. People use it all the time in all different applications. Instagram is doing it, but people don't notice it much, but they want it. The new cameras are exposing tech to a higher swatch of the market and putting a bigger spotlight on post processing. If people are more conscious of the photos they're taking and their processing, the onus is there for our software to seize the opportunity.
We are going to make it so simple that they won't have to think about it much differently. We won't make Lightroom so the pros won't use it, but so that people who want to do basic things can do that too in LR."
So far Sharad is proving to be the antidote to many preconceptions about the type of person I'd be dealing with, and it appears he really likes what he does, and is involved in the community. He spends a lot of time at summits and walk arounds, talking to photographers of all types, and is genuinely interested to see what it is we want. As such, I asked about the program's future. What's extremely interesting to me is that someone in his position has access to a lot of data and for fun I asked him what are the cameras that seem to have the bigger user bases among Lightroom users..

So where can we expect to see Lightroom go from here?
"We will still be working very closely with camera manufacturers. We get sample files and it's important that Lightroom supports the RAW format. It's one of the things we're known for, is that every RAW format, for the most part, is supported. Often we'll have support before the camera is even announced, and we work with all the major brands to ensure this.
Lightroom Mobile is growing, and we are in development of the iPhone version to be here before the end of the year, and we're in development with Android. We're looking really at the most prevalent capture devices."
Speaking of the most prevalent devices. you're privy to a lot of user data, can you drop a few cameras that seem to be preferred among Lightroom users?
[With little hesitation] "The Canon 5D MK3, Nikon D800. Oh and the Sony A7 too. It's exciting all these new cameras that do things so differently and get used so differently.
Thoughts
Well concerns over the direction of Lightroom could be quelled for the majority of people. I think there's still some concern over the adoption of compromise for the iPhone shooter. The future of Lightroom Mobile seems bright for now. Given the trends we spoke about and the rate of adoption, there's a market for it. It's quite simple to use really and I'm finding it quite effective, though not entirely settled with it yet.
I'd say for now, compromise will make Lightroom more livable with, but the lack of compromise built in makes it the program we, as avid users, want.
I've sent Sharad some of our products like our highly praised Preset System, which he heard of but hadn't used as yet. We'll see how he fares, and I'll look forward to his feed back. Speaking of, he's a very easy person to speak with, and I'm sure would like to hear what you, proficient LR users would like to see in generations coming. you can contact him directly on Twitter @smangalick, with questions and/or feedback.
The SLR Preset Sytem
If you're a habitual Lightroom user, or would like to become more proficient in your editing and workflow, the SLR Lounge Preset System is created by professional photographers enable you to achieve virtually any look and effect less than 5 clicks. You can drastically change, correct, and improve your photos in record time, and to high effect. From color correcting, application of color and black and white effects, specialty lens effects, HDR, and professional retouching, and more, it's the benchmark Lightroom system. The links above and below will take you to them. The SLR Lounge Preset System is available for both Lightroom 5, Lightroom 4, and Adobe Camera Raw. (Bridge CS6 and CC only, click for more info.)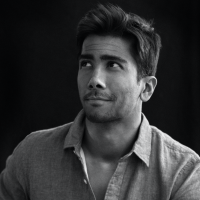 Kishore Sawh
A photographer and writer based in Miami, he can often be found at dog parks, and airports in London and Toronto. He is also a tremendous fan of flossing and the happiest guy around when the company's good.