Have you ever been inspired by a scene from a favorite film? Or have you ever been on a quest to find the perfect place to fit in and call home? That's exactly what happened to Don and Julia Derosier, two photographers who are on a mission to photograph as many people as possible in their Apollo 11 space suit replica in various cities across the United States.
"We are constant travelers and up until recently, we were wandering the world trying to find where we belong. The Space Hero mission was born out of the idea of wanderlust and trying to find oneself in a vast world. It's not just a story about us, but also of those who are outsiders trying to make their place in the world."
The idea came about when they saw a scene from Dr. Who where the doctor was rising up out of the water in a space suit. Julia mentioned how cool it would be to do a photo project involving a space suit. Even though the replica suit was incredibly expensive, they decided to go for it in the name of art. It's the most expensive photo prop they've ever purchased; in fact, it's turned into quite the project.
Their Kickstarter campaign was recently featured on Fstoppers. The campaign will help cover the costs of the initial phase of their tour, which includes the following cities: Spokane, Everett, Seattle, Longview, Portland, Boise, Yellowstone, Missoula, Coeur d'Alene and then it will loop right back to Spokane. Their campaign ends this Friday and they're so close to their modest goal of $3000. If you're located near any of those cities you can be photographed in the suit when you pledge just $100. How cool is that?
Even cooler, 10% of all proceeds will be going to help with refugee resettlement through World Relief in Spokane. Everyone deserves a safe place to call home and part of Don and Julia's mission is to help fund that organization. Find out more at their Kickstarter campaign by clicking here.
Lucky for me, my husband and I chose to settle down in Spokane, too (seriously, awesome place to live in spite of what you may have heard from certain zombie show celebrities recently) and contacted Don about their project. I'll be meeting up with them this Friday at Terrain, an annual juried arts show, where they'll be displaying the suit and prints from the project.
I'm hoping to get a chance to wear the suit and let you all know what it's like. I have access to a trampoline. Just sayin'. Seriously, where else will you get the chance to be photographed in a space suit? Consider signing up for a photo op and share their campaign so they can reach their goal by Friday. Good luck Don & Julia!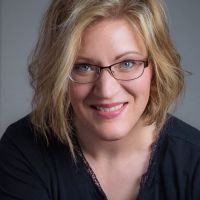 Tanya Goodall Smith
Tanya is the owner of WorkStory Branding Photography in Spokane, WA. Businesses hire her to create story-telling content that sells their high end products and services. She also teachings photographers her unique business model for making serious money as a corporate and personal branding photographer. Find her at
workstoryphotography.com
and
workstoryeducation.com