Sony's been busy in their camera department lately, and if reports are correct, it's only all too indicative of the shift in focus the company will be taking from here on out. Today alone, they've announced the successor to the widely regarded NEX-6 and NEX-7, the A6000 mirrorless camera, along with a new 70-200 f4-5.6G. According to Xperia Guide there's also been some leaked info and images regarding their, much anticipated, refresh of their flagship phone, the Sony Xperia Z1.
[REWIND: Sony Officially Announces Rumored A6000 & New 70-200mm]
The supposed Xperia 'Z2' nicknamed "Sirius," is expected to have the same 20.7 megapixel rear facing camera as the Z1, but there is some suggestion that in the new camera the sensor will be able to do different things, one of which is shoot 4K. This is somewhat surprising given that 4K televisions have not yet become objects of mass acquisition. In another breath, it's totally in keeping with the overall campaign Sony has for hurrying along the 4K adoption timeline.
However, it doesn't seem to be a one trick pony. From the screen shots we can also see different creative apps, the ability to assign some button function, a new 15.5MP shooting mode versus the 8MP or 20MP modes of the Z1, and certainly not least, the ability to shoot 1080p video at 60fps translating into slow motion capability. "Sirius" is also expected to be running Android 4.4, having a 5.2 inch display, and drawing it's power from a quad-core processor utilizing 3GB of RAM.
Thoughts
There's evidence to suggest that Sony will be making its photographic expansion a primary focus, and with the success and adoption of the Sony A7/A7r into professional communities, their dedication to the foray of 4K, and highly capable phone cameras, the evidence is in plain sight.
Via: Xperia Guide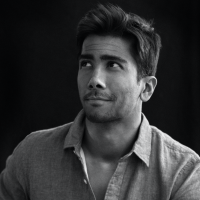 Kishore Sawh
A photographer and writer based in Miami, he can often be found at dog parks, and airports in London and Toronto. He is also a tremendous fan of flossing and the happiest guy around when the company's good.