Welcome to Time Out with Tanya, where I've put my fast paced graphic design career on hold in favor of adventures in motherhood. I'm capturing every moment on camera and you can come along, if you'd like. Sign up for my weekly email here so you'll never miss a Time Out.
I'm on a mission…to find the perfect point-and-shoot camera for my mommy lifestyle that also meets my very high standards as a photographer. So far, my attempts have been futile. The digital point-and-shoots on the market thus far have just fallen short. To be fair, I haven't tried every camera out there, so if you know of one that meets my criteria, by all means, send it my way! Here are the reasons I've failed to love any digital point-and-shoot to date:
1. Shutter Lag
That's that thing that happens when you press the shutter and it doesn't release until seconds later, after your baby has moved on from that cute thing he was doing, or your kid already scored a soccer goal, or that chipmunk already ran up a tree…
2. Lacking Manual Mode
I'd love a little camera that still allows me full control over the exposure settings. They are hard to find, especially in a reasonable price bracket, which leads me to…
3. Too Expensive
I don't need this camera to photograph weddings or create amazing portraits. I have my Canon 5D Mark III and a bag full of lenses for that. I just need something light, portable and functional for trips to the zoo and the park. Initially, I was searching for something in the under $400 range, but out of desperation, I'm realizing I might have to raise my budget or lower my standards. Hmmm, kind of sounds like shopping for a house.
4. Too Small
I'm so over cameras the size of a business card. I'm not an international undercover spy, I just want something that will fit in my purse. If I have to have hands the size of a toddler in order to push the shutter button, or if I might lose it in the change pocket of my jeans, it's too small!
5. Too Fragile
I have kids. They destroy everything. I need to be able to throw this camera in my bag, maybe drop it on the ground and possibly have milk spilled on it without causing serious damage. I've loved the Fujifilm XP series of cameras for their watertightness and durability, but shutter lag and lack of manual controls have caused it to be relegated to the "camera for kids to play with" category.
6. Extras
Things that would be nice for this so-called "perfect" point and shoot to have, would be a traditional viewfinder (in addition to the LCD), simple, intuitive menu and button options, wifi and social media sharing options, and video capabilities.
Whoa, am I asking for way too much? We shall see. I'll be reviewing a few updated point-and-shoot models over the next few weeks. I'm really hoping I find just the right one, since I've been searching for a couple years now and, although the camera on my Samsung Galaxy S5 comes in handy, I'm still battling camera shake daily.
First up on my list is the Sony Cyber-Shot RX100M3. I've heard amazing things about this little camera. Like all the photographers are using it, so I had to get my hands on the most recent version. Here are my initial thoughts after taking it out of the box.
A. It's the Perfect Size

The RX100M3 is a great size. Not too big, not too small. It fits in the palm of my hand, but has a substantial feel. If fact, it is surprisingly heavy. Compared to an old Nikon Coolpix I had lying around, it's a brick. But I like having a little weight to my camera. After I have a chance to use it for a few days, I'll let you know how I feel about it…
B. It Has Some Cool Features

Wifi capability and an LCD screen that can be flipped up and backwards for selfies and video are pretty sweet! Not really necessities for me (except for the wifi, which is a must-have to allow me to support my incessant Instagramming habit…) Looks like there's a pop up flash and viewfinder, too. I can't wait to try them out. I'm a little concerned about all the moving parts in the viewfinder, LCD and pop up flash. Are these going to be sturdy enough to pass the test?
C. No Frills Design

I'm a fan of timeless design. This little camera looks very sleek and I dig it. Would I love a more hipster looking retro designed camera? Maybe. But I'd rather have something that will allow me to take the kind of pictures I want to take and fit in my handbag, you know what I mean? Looks are secondary in my quest here. Hmmm, kind of sounds like shopping for a husband…Haha!
Stay tuned for my full review of the Sony Rx100M3 next week after I put this camera through the mommy photographer ringer of two baby showers, a bridal shower, a party at the park and splash pad, not to mention an engagement and wedding shoot! In the meantime, if you need to jumpstart your creative juices, try reading one of my book recommendations in READ A BOOK! 100 WAYS TO BE A MORE CREATIVE PHOTOGRAPHER and share your favorite read with us in the comments.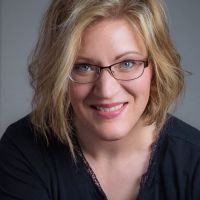 Tanya Goodall Smith
Tanya is the owner of WorkStory Branding Photography in Spokane, WA. Businesses hire her to create story-telling content that sells their high end products and services. She also teachings photographers her unique business model for making serious money as a corporate and personal branding photographer. Find her at
workstoryphotography.com
and
workstoryeducation.com