Progress waits for no one and as good as your gear is now, it can always be better. Fortunately for us photogs, progress includes ongoing product support. Behind the scenes of every manufacturer, software engineers are tinkering with the code of your favorite gadget, hoping to accrue long-term consumer loyalty by improving your present user experience and, in some cases, extending the life of your gear.
Sony has recently released updates to improve their RX0 compact camera and their popular APS-C cameras, the a6300 and a6500. Here is a quick look at what they offer.
RXO Update
What Does This Do?
This update (version 2.00) provides the following benefits:
Supports Camera Control Box (model CCB-WD1) for wired multi-view shooting 
Improves wireless multi-view shooting with the PlayMemories™ Mobile application
Notes:
PlayMemories Mobile application version 6.2 or higher is required.
Depending on the specifications of the access point, smartphone, tablet, and the radio wave environment of the installation location, the number of devices that can be connected will change. Based on testing, up to 50 units have been connected.
Use only on Wi-Fi connections with security measures.
Sony a6300 & a6500 Update
What Does This Do?
This update (version 2.01) provides the following benefits:
Adds support for the SEL18135 lens
Improves overall stability of the camera
You can find the respective updates in the links below:
If you're looking to purchase one of these cameras, you can do so in the links below.
Recent Sony Articles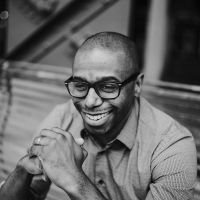 Wendell Weithers
Wendell is based in Atlanta where he shoots events, portraits, and food photography. He also supports his wife Andrea as she runs their cake design business, Sweet Details. Instagram:
Wendellwphoto