Sony's favorite old chestnut of an adage, must be, 'A rolling stone gathers no moss', because Sony Electronics Worldwide seems adamant to be anything but stagnant and has unveiled 2 new wide angle zooms today with the FE 16-35 f/2.8 G Master Wide-Angle Zoom, and the FE 12-24 f/4 G Ultra-wide-angle zoom. Both lenses have a focus on high resolution and truly soft defocused areas.
Before we get into specifics it would be utterly remiss not to note that this is actually a very clever strategic move for Sony (a company often criticized for its lack of lens range) and an important event in the camera industry. What Sony has done with one fell swoop and two lenses, is cover the entire wide-angle zoom range and provide competition for no less than 6 or 7 lenses from other brands for their DSLR mounts, thus taking on all major competition.
A major hold-out for many against the Sony E-mount has been this recurring motif/complaint of 'lack of lens selection', but frankly, it's hard to imagine a reasonable person could say this now with a straight face.
We got to shoot with both lenses for a short while yesterday so here's a look at what's on tap:
Sony FE 16-35mm f/2.8 G Master Lens Wide-Angle Zoom
When we think of rather glaring omissions or absences from a system, this one could be the one most obvious from Sony's E-mount because it was the last point in the 3 point trifecta of the standard zoom-lens 'Holy Trinity' that wasn't there. The Existence of Sony's 24-70 2.8 GM and 70-200 2.8 GM made the empty corner very apparent and now that it has been filled the system feels more settled. It also seems a natural progression to follow the release of the A9, a camera so heavily associated with sports, event photography, and I should suggest, weddings.
The associated hallmark of the G Master line, according to Sony (and not generally disputed) is high resolution, corner to corner sharpness, and soft defocused areas. All of these points seem to have been squarely hit with the new 16-35 GM.
In terms of size, it's not exactly diminutive, but it's not a large lens and is deceptively light for a lens with so much going on like sealing for dust and weather resistance, and a piezoelectric motors for internal focusing and moving around all 16 elements. Sony has made note that the distance between the lens and focal plane is only 18mm and that allows them to make the lenses on the smaller side, but still, it's quite a feat.
Some of those internal elements mentioned above are XA (extreme aspherical) which is something you'll only find with Sony's G Master line, and the lens also has Nano AR coating for better light transmission and less flare, and flourine coating on external elements to repel the elements.
In use the 16-35 GM is what you'd expect from a high quality, high performance zoom when it comes to basics, and extremely smooth in movement. The throw of the barrel isn't horribly long but the unit I had did seem a bit stiff, which isn't necessarily a bad thing, but something that would take a little getting used to. AF was very quick when paired with an A9 and seemingly as quick when paired with an A7Rii, and both equally as silent.
Perhaps most surprising could be the actual image rendition, because while any wide lens has distortion, even at 16mm the stretch distortion wasn't jarring, and sharp in the corners. We didn't have more than a day with each new lens and comparing them side by side with Canon's 16-35 2.8 L III and the Nikon 17-35 2.8 is probably in order, but if memory serves correctly the Canon is just not as sharp. Without hesitation, however, I can say the defocused areas of the Sony look smoother than you'll get from either the Canon or Nikon, and that makes for really nice gradients and a background to complement the subject.
We'll hopefully be getting this in soon enough to properly evaluate it, but it sits in the family of G Master zooms as Kylie sits in the Kardashians…perfectly. It'll be out in August and comes in at the not inconsiderable price of $2200. You can pre-order here.
Here are a few sample shots:
Sony FE 12-24mm f/4 G Ultra-Wide-Angle Zoom
If 16-35 isn't quite cutting it for you, the 12-24mm f/4 should be right up your alley. Like it's G Master sibling, this ultra-wide-zoom gets internal focus but internal zoom as well, making all its movement internal. It also uses piezoelectric motors for 'supersonic' focusing, so it feels as fast as its bigger sibling.
Not being a G Master lens, however, means it's not treated to quite the same features, and therefore forgoes XA elements, but it does come with Sony's Nano AR coating, flourine coating again to help ward off the elements, and speaking of which – it's also sealed for dust and weather resistance.
The innards of the 12-24 see a 7 bladed aperture which still manages to produce nice bokeh and quality sun stars, if not quite as smooth as the G Master, and neither are the corners as pleasing. That said, at 12mm it's extremely wide and proper stretching is noticeable with mild but noticeable vignetting. There was no major CA to speak of, even in speckled-contrasty situations at f/4 as can be seen below.
Like it's bigger sibling it's near-as-makes-no-different silent, and fast, with the added benefit of being significantly smaller, but unlike the 16-35 the lens hood on the 12-24 is fixed, which again is understandable for a lens this wide with a bulbous front element.
The 12-24 f/4 G will be available sooner, in July, coming in at $1,700 and can be found here.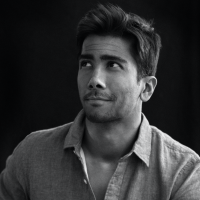 Kishore Sawh
A photographer and writer based in Miami, he can often be found at dog parks, and airports in London and Toronto. He is also a tremendous fan of flossing and the happiest guy around when the company's good.