Sony is on a major offensive today! Along with Sony DSC-RX1 Full Frame Compact Camera and the Sony NEX-VG900 Full Frame Interchangeable Lens Camcorder, Sony has released their flagship full-frame camera, the Sony A99 DSLT (Digital Single Lens Translucent). I have to say, as much as I am looking to get the Nikon D800 as my first foray into the full-frame scene, this Sony A99 is seriously giving me second thoughts. Rest assured, this is not some incremental upgrade like the Canon 5D mkIII. This is a huge update for Sony's Alpha line.
I am not invested in any lenses and from what I read so far, the Carl Zeiss lenses are legendary. The Sony G lenses are also top-notch and are able to hang in there with the Canon L lenses and the top Nikon glasses as well.
So rather than just merely posting a standard release article, here are some of the reasons why I am really excited about the Sony A99:
The Sensor and Performance
Sony's successor to their previous flagship, the A900 DSLR, sports a brand new 24.3 MP full-frame Exmor® CMOS sensor with a highly advanced BIONZ image processing engine. There is a 14-bit RAW output and twice the lowlight sensitivity compared to their previous full-frame sensor, so look for a higher-quality image rendering in low and high ISO, as well as better dynamic range. The ISO range is from ISO50 to 25,600, and the burst rate is at 6 frames per second for full resolution RAWs and up to 10 fps for the cropped TeleZoom high-speed burst mode at 10MP for 8fps and 4.6MP for 10fps.
It is still early to tell in regards to the sensor's image quality, but I have high hopes because Sony has been on a hot streak when it comes to making sensors for its cameras and other DSLRs such as the Nikon D800. I'm hoping that this camera can have the kind of dynamic range as the D800, but with cleaner ISO due to having only 24 MP instead of 36MP.
Sophisticated Dual Phase-Detect AF System
The dual phase-detect AF is a first of its kind in the world. The SLT's semi-translucent mirror splits the light between the 19-point phase-detect AF sensor and the 102-point focal plane phase detection AF sensor overlaying the main image sensor. The AF readout is always on because unlike traditional SLRs, the mirror does not have to flip away and interrupt the phase-detect AF. Sony says that the dual AF system will bring faster and more accurate subject tracking in a 3D field.
The only caveat is that only the 19 points are selectable, while the 102 assist points are not.
AF Range Control: Another great feature with the A99 is its AF Range Control. It is like the AF range limiter that you see on certain lenses, except this one is built into the camera body itself and you can set it to any range that you want. What this means is that if you are shooting sports like Motocross or race car, and you know approximately what range you will need, you can limit the A99 to that range so it won't waste time hunting outside that range. So if you limit the focus to the race track, close foreground elements like a chain-link fence or a pole will be ignored by the AF.
The EVF XGA OLED Viewfinder
I understand that a good number of DSLR purists would shun at the thought of using an electronic viewfinder (EVF), but the technology behind it has become so good that the argument will soon become moot. With the A99 TruFinder EVF, you get 2, 395K dot resolution just like the Sony A77 and the Sony NEX-7, but with a progressive feed so you won't see any tearing. You can also see in real-time the actual depth of field (DOF), the result of your current exposure setting, and color-tone adjustments.
Articulating LCD with TruBlack Technology
The 3.0" TFT Xtra Fine™ LCD (921,600 pixels) w/TruBlack™ technology should be a joy to use since it articulates vertically and rotates horizontally. This articulating LCD is also a first for full-frame cameras and should come in handy for low shots and high shots. Of course, there is an HDMI output in case you want to attach an HDMI monitor to the A99.
Smallest and Lightest Full-Frame Weather-sealed Camera
By eschewing the pentaprism and the reflex mirror, the magnesium-alloy A99 comes in as the lightest camera in its class at only 733 grams for the body only.
If you take a look at this photo from the PhoBlographer's First Impression, you can also see how much smaller the A99 is compared to a Nikon D800.
Portrait Battery Grip That Houses Two Batteries
The coolest feature with the $379 battery grip is that you can add two batteries in the grip. This means that you can shoot with a total of three batteries including the camera body's battery.
Standard Hot Shoe
The dreaded Minolta hot shoe and is replaced by a standard ISO hot shoe. But it's not just any old ISO hot shoe. Under the front lip of the shoe are connectors for the multi-interface system that allows the A99 to communicate with accessories such as the new Sony XLR Adapter.
The Pro-Spec Video Capabilities
But the A99 is more than just a full-fledged still camera. This camera is engineered from the ground up to be a highly-capable video camera. Sony has a lot of expertise in the professional HD video field. In fact, many sports events like NFL games use the high end Sony HD broadcast cameras. So here are some of the video highlights for the A99:
1080p 60p: The A99 is the first full-frame camera that can record 1080p 60p. Other cameras such as the Canon 5D mkIII, Nikon D800, and the Panasonic GH2 can only record up to 1080i 60p.
Programmable Silent Multi-Controller Dial: There is a small dial and button on the front side of the body that can be used to control different functions such as ISO or EV compensation. The difference between this and the traditional wheel dials is that this dial is completely silent, which means you can adjust on the go while filming without introducing any clicking noise to the audio. You hold down the button to change function, and rotate the dial to adjust that function.
Full time continuous phase-detect Autofocus in movie mode, but with some limitations: While Live View recording on other DSLR uses contrast-detect AF, the A99 uses full-time phase-detect AF for video recording, which will help keep track of moving subjects. The only issue is that it's limited to only f/3.5 and only in Programmable Mode.
SteadyShot In-body stabilization in a full-frame body: In-body stabilization means that when you are shooting in movie, you will have reduced shakiness even if you are using prime or legacy lenses. That is one of the issues I do have with Canon, Nikon, and Panasonic.
Focus peaking: Focus peaking really helps in locking down that critical focus for stills and for pulling focus in video. It is a great feature that makes it easier to make sure you are not back or front-focusing.
Clean HDMI Output like the D800: This is a great option for filmmakers who want to squeeze every last bit of image quality out of their video. This provides compression-free clean video output to a dedicated record like the Atomos Ninja.
XLR Input Accessory: For high quality audio, you can purchase the $800 XLR input adapter and boom microphone.
Dedicated headphone jack and 20 steps output level: Just like its full-frame competitors, you can also keep track of your recorded audio discreetly via the headphone jack.
PAL/NTSC Selector: This small setting option can be a big deal for filmmakers who film around the world.
What the A99 is Lacking
USB 3.0: For such a technological tour de force, it is surprising that Sony did not include USB 3.0.
Higher than 28MB/s bit-rate for video: Additionally, the lack of a higher bitrate option that hybrid DSLRs like the Canon 5D mkIII has is also surprising. I can only hope that the codec that Sony uses for the A99 will be more than capable, especially since I'm currently using a Panasonic GH2 with an option for either a 50MB/s or 100MB/s bitrate.
$2,500 Target Price: At $2,798, the Sony A99 is really knocking at the doors of the D800 price-wise. Granted, you really are getting a lot for your money, but for a couple hundred dollars more, you can also go from a 24MP DSLT to a 36MP DSLR. A retail price of $2,500 would be a more attractive price point for the A99.
No CF or XQD slot: : Many pro photographers may balk at the omission of a CF slot. Instead, there are dual SD slots, with one slot compatible with the Sony MemoryStick Pro Duo. Surprisingly, Sony's next generation card, the XQD, didn't make it to Sony's flagship camera, either. Strange…
Only six lenses support the 102-point focal plane AF and the AF Range Control: At the time of the A99's launch, only six lenses can support the advance AF functions of the A99:
• The recently announced 50mm f/1.4 Zeiss Planar
• 24-70mm f/2.8 ZA zoom
• 28-75mm f/2.8 zoom
• 70-300mm f/4-5.6 G
• 500mm f/4 G
• The upcoming SAL 300m f/2.8 mkII (Pictured below)
The good news is that more lenses will be able utilize the advanced AF functions through firmware updates.
Excited? Yes!
So I am pretty excited about the Sony A99. On paper, there is a lot of forward-thinking technology in it and I am glad that Sony is being pretty aggressive with what they are offering with this DSLT. The price is a little too close to the D800 and of course, those wonderful Zeiss lenses are relatively expensive compared to the Canon and Nikon glasses.
But in the end, it will be about the image quality and for some, the video quality. Once more in-depth reviews and comparisons start coming out, we will see if Sony and A99 can walk the walk and compete with the Canon and Nikon full-frame heavyweights.

All I can say is that 2012 has been an amazing year for full-frame photographers!

You can currently pre-order the Sony A99 (body only) for $2,798 on Amazon and B&H Photo
You can also preorder the Sony VGC99AM Battery Grip for $378 on Amazon.

Check out this exclusive field test by TheCameraStoreTV!

Here is also a video recorded with the Sony A99:

And here are some videos highlighting the Sony A99:

Sony's first look

Sony's Official Press Release
Sony Introduces New Full-Frame α99 Camera with Translucent Mirror Technology and Dual AF System
Flagship α A-mount camera delivers new levels of image quality, focus capabilities and video performance
SAN DIEGO, Sept 12, 2012 – Sony's long awaited α99 digital camera sets a new performance standard for professional-class DSLRs, combining all of the benefits of full-frame imaging with the responsiveness and speed of Translucent Mirror Technology.
The successor to Sony's flagship α900 DSLR, the α99 camera features a brand new 24.3 MP full-frame image sensor, a unique dual phase-detect AF system and a host of other innovative technologies that work together to deliver the best image and full HD video quality in the history of Sony's acclaimed line of α cameras.
"The new α99 camera is the ultimate combination of Sony's expertise and rich history of image sensor production coupled with our truly innovative approach to camera design" said Mike Kahn, director of the alpha interchangeable lens camera division at Sony. "It redefines what can be accomplished with a full frame DSLR camera."
New Levels of Imaging Performance and Response
The flagship α99 model combines its new 24.3 effective megapixel Exmor® CMOS sensor with a highly advanced BIONZ image processing engine, delivering unprecedented levels of performance in both still and video shooting.
The full frame sensor is enhanced by a newly-developed separate multi-segment optional low-pass filter, increasing its resolving power. Assisted by an all-new front-end LSI, the BIONZ engine can process massive amounts of image signal data from the sensor at very high speeds. Together with a powerful new area-specific noise reduction (NR) algorithm, it allows to the camera to achieve 14-bit RAW output, rich gradation and low noise.
The evolved BIONZ processor also gives the α99 model a maximum sensitivity range (in expanded sensitivity mode) as wide as ISO50 – 25600 – a range of nine stops. Its unprecedented processing power enables the camera to shoot a burst of images at up to six frames per second at full resolution or up to 10 fps in Tele-zoom high speed shooting mode.
The new α99 digital camera features a unique dual AF system, a world's first for digital cameras. This camera's main focusing system – a 19-point AF system with 11 cross sensors – is complemented by a 102-point focal plane phase-detection AF sensor overlaying the main image sensor. Harnessing the power of Translucent Mirror Technology, light is passed to both phase-detection AF sensors simultaneously and continually, measuring subject distance and position more completely than other cameras. This unique Dual AF System permits ultra-fast, accurate autofocusing that maintains tracking focus even if a subject temporarily leaves the frame.
The AF-D (depth) continuous autofocus mode* utilizes the Dual AF system for wider and more dense coverage of the frame, significantly improving AF performance with fast or erratically moving subjects against complex backgrounds. Additionally, during movie shooting, AF Duration control provides reliable depth focusing information and ensures that the camera maintains proper focus on its subject when objects or people cross the focal plane.
A new AF range control allows photographers to manually select foreground and background distance to which the AF system will not respond, especially useful for shooting fast moving sports or animals through a nearby wire mesh or in front of a complex background that commonly distracts camera AF systems.
Crafted for Videographers and Movie-makers
The new α99 camera's video capabilities build on Sony's expertise in developing professional motion picture cameras, combining the unmatched resolving power and sensitivity of the full-frame sensor with several advanced features optimized for professional video production.
The flagship α99 model is the first full-frame DSLR to offer Full HD 60p/24p progressive video recording to meet AVCHD™ Version 2.0 specifications and Full-time Continuous AF Movie mode, allowing smooth, non-stop tracking of moving subjects. Other enhancements include real-time Full HD video output via HDMI®, and uninterrupted 'dual-card' recording using both of the camera's media slots.
For added convenience while shooting video, a new silent, programmable multi-control dial on the front of the camera body allows silent adjustment of common settings during shooting including exposure compensation, ISO sensitivity, shutter speed, aperture and much more.
The camera's audio features are designed to meet the demanding needs of serious videographers. An audio level display and adjustable audio record levels are joined by a headphone jack for accurate in-the-field monitoring. Additionally, the multi-interface shoe provides balance audio input for the optional XLR-K1M adaptor kit, which adds a high-quality mono shotgun microphone and pro-standard XLR connections for dependable audio acquisition.
Uncompromised Handing for Advanced Photographers
he camera's XGA OLED Tru-Finder™ viewfinder offers 100% frame coverage on the viewfinder screen with exceptional brightness, contrast, clarity and resolution, ensuring a detail-packed view of the desired scene and subject. The unique electronic viewfinder will also maintain a 100% field of view with DT lenses that are optimized for APS-C sensor cameras, converting the angle of view automatically for image recording and display.
Complementing the Tru-Finder EVF is a three-way tiltable 1229k-dot (VGA equivalent) XtraFine LCD™ display with WhiteMagic™ technology to boost overall screen brightness. It's especially useful for framing and shooting with the LCD in outdoor, sunny conditions.
Despite its impressive pro-class credentials, the α99 camera is the world's lightest 35 mm full-frame interchangeable-lens digital camera. Constructed of high-rigidity magnesium alloy panels, it weighs in at just 733g (without lens and battery). Translucent Mirror Technology, which eliminates the need for a full-frame moving mirror mechanism and heavy glass pentaprism, also contributes to the extremely light design.
Additionally, the camera is weather-sealed and all buttons and controls have been ruggedized. A redesigned shutter block, tested to approximately 200,000 releases, further ensures the camera's stamina and reliability.
The camera's enhanced ergonomics include a re-designed grip and differentiated designs of several switches and buttons that allow for intuitive fingertip operation. A new exposure mode dial lock prevents accidental rotation, and a newly-developed Quick Navi Pro interface gives quick, intuitive one-handed access to common shooting parameters and controls.
The new model can also be operated via remote PC connection. Supported functions include switching between still and video shooting plus automatic transfer of still images from camera to PC for an improved studio workflow.
Designed for Professionals: New α Lens and Accessories
The full-frame imaging capabilities of the α99 camera make it an ideal partner for the new 300mm F2.8 G SSM II (SAL300F28G2) lens. Designed for demanding sports and wildlife applications, this bright super-telephoto offers a significantly improved optical design and handling compared with its predecessor. The Sony-developed Nano AR Coating assures flawless still images and HD video with reduced flare and ghosting, offering enhanced contrast. Further, a new LSI drive circuit offers faster, more accurate autofocus with enhanced subject tracking. The new lens is also dust- and moisture-resistant, making it an ideal candidate for the toughest outdoor shooting assignments.
Additionally, a new wide-aperture Carl Zeiss® A-mount prime lens is now under development. Optimized for superb results with the camera's new 35mm full frame image sensor, the Planar T* 50mm F1.4 ZA SSM will be available next spring.
Offered exclusively for the α99 camera, the brand-new VG-C99AM vertical grip can house and manage three batteries in total (including the camera's own on-board battery). Resistant to dust and moisture, the grip is ideal for lengthy shooting sessions in the studio or outdoors.
The brand new, range-leading HVL-F60M is a powerful flash (GN60, in meters at ISO 100) with built-in LED light that's ideal for creative applications with still image or movie shooting. Smart functions include wireless multi-flash ratio control and Sony's unique Quick Shift Bounce adjustment, while operation can be controlled quickly via the flash's intuitive Quick Navi system. Also resistant to dust and moisture, the HVL-F60M flash comes supplied with a bounce adaptor for flash and a color conversion filter for use with LED lighting.
Compatible with 49mm and 55mm diameter lenses, the new HVL-RL1 Ring Light offers highly effective LED illumination of small subjects and is ideal for macro shooting**. Its high output level (approx. 700 lx/0.3m) is approximately four times brighter than the previous model, and operation can be switched between full-ring illumination and half-ring illumination.
The new XLR-K1M XLR Adaptor Kit is designed to meet the most demanding audio needs. It provides two pro-standard XLR terminals for connecting the α99 camera with professional microphones and mixing consoles and offers MIC/LINE input selection and separate adjustment of two channel levels to maximize operating flexibility. The adaptor kit comes supplied with Sony professional ECM-XM1 monaural shotgun microphone, but may also be used with a wide range of professional microphones. An optional bracket is required when using the XLR-K1M kit with the α99 model.
The RMT-DSLR2 Remote Commander allows wireless shutter release for still images and start/stop control of video shooting. It's compatible with the new α99 models as well as other α A-mount and E-mount cameras that include a remote control receiver.
Styled to reduce carrying fatigue, the new LCS-BP3 Backpack can hold the α99 camera body, an attached telephoto zoom lens plus the VG-A99AM vertical grip as well as three to four spare lenses, accessories and a laptop up to 15.5".
The ADP-MAA is a new shoe adaptor that allows Multi Interface Shoe cameras to be used with Auto-lock Accessory Shoe accessories. This adaptor will be supplied with the new HVL-60M flash and HVL-RL1 ring light mentioned above. Conversely, the ADP-AMA shoe adaptor allows Auto-lock Accessory Shoe cameras to be used with Multi Interface Shoe accessories.
Lastly, the PCK-LM14 Screen Protector Semi Hard Sheet safeguards the camera's LCD screen against dust, scratches and fingerprints, and is supplied with a separate protector sheet for the top display panel.
Sony's new SDXC memory UHS-1 memory card, SF-64UX (64 GB) is ideal for burst shooting with the α99. It's ultra-high speed interface (UHS-1) compatibility offers high transfer speeds up to 94 MB/s (read) and rapid data rates when transferring large RAW files of video files to PC. The new cards are water-resistant and designed to perform under a wide range of operating temperatures. For additional data integrity, Sony's File Rescue Software can help recover photos and videos that may have been accidentally deleted.
Pricing and Availability
The α99 full-frame digital system camera will be available this October as body-only for about $2800.
The SAL300GF28G2 lens will be available this November for about $7500.
The VCG-C99AM vertical grip, HVL-F60M flash and HVL-RL1 ring light will be available this October for about $380, $550 and $350, respectively. The XLR -K1M XLR adaptor kit and RMT-DSLR2 remote commander will also be available in October for about $800 and $30, respectively.
The LCS-BP3 backpack and PCK-LM14 screen protector will be available in October as well for about $160 and $17, respectively.
The new camera, lenses and all compatible accessories will be sold at Sony retail stores (www.store.sony.com) and other authorized dealers nationwide.
Please visit blog.sony.com/a99 for a full video preview of the α99 camera follow #SonyAlpha on twitter for the latest α camera news.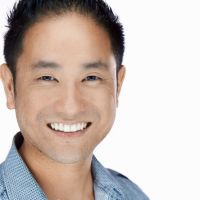 fotosiamo
Joe is a fashion and commercial photographer based in Los Angeles, CA. He blends creativity and edge with a strong style of lighting and emotion in his photographs.