One of the clear signals sent by Sony's announcement of the a9 is that they are not only paying attention to, but, more importantly, finding ways to address the complaints about their products. The list of issues could be longer but, here are a few complaints users have voiced: inefficient menus, ergonomics, lack of lenses, and battery life. The battery life issues stem from Sony's commitment to a smaller form factor for their bodies. And while the a9's larger battery is a step in the right direction, it still isn't on the level with comparable DSLRs from Canon or Nikon. With the Sony Multi-Battery Adapter Kit, they are taking up the challenge of rectifying their battery power woes; let's what they're offering.
Specs
For NP-FZ1000 & NP-FW50 Type Cameras
Extends Shooting Time
Holds up to Four NP-FZ100 Battery Packs
Rapidly Charge Batteries
Charges Four Batteries in 480 Minutes
Converts to Compact Two-Battery Pack
Two USB Ports for Charging Devices
Three-Level LED Indicator Light
Six 1/4″-20 Mounting Sockets
Includes Two NP-FZ100 Battery Packs
The beauty of this accessory is that is not only addresses the power limitations of Sony's new a9 and any future cameras, but it is also compatible with any Sony camera that uses the NP-FW50 battery. This means you have a 1st-party power solution for your a5xxx, a6xxx, and a7xx series cameras. The catch is that, at $400, it is not a cheap solution, but this isn't foreign territory for video shooters who are accustomed building out rigs around their camera's shortcomings.
One nice feature to call attention to is that you can choose whether to power your camera or charge your battery when connected to DC power.
This accessory is an encouraging and revealing move from Sony. They care about your battery life complaints, but the issue probably won't be solved in camera any time soon.  Still, its not a half measure deployed to placate the Sony faithful, but a well thought out attempt to  serve them.
If you are interested in adding this to your kit, you can preorder your here.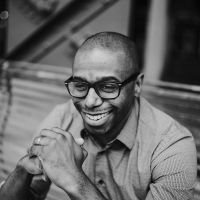 Wendell Weithers
Wendell is based in Atlanta where he shoots events, portraits, and food photography. He also supports his wife Andrea as she runs their cake design business, Sweet Details. Instagram:
Wendellwphoto