I think I can say with a degree of confidence that regardless of who you are or what you shoot, a Leica lens is going to still be treated as something wonderful. Some of you may be Leica shooters primarily like our own Jay Cassario, and others may have a host of Leica glass that's been handed down to you by some good fortune, and I hope you get use out of them. In my experience, many people who either have the Leica gear or can afford to acquire it, choose not to due to autofocus typically not being on the spec sheet. That, however, is possibly about to change.
A company called Techart that specializes in engineering and manufacturing lens adapters has recently announced a new adapter that will see it be the world's first Leica M-mount to Sony E-mount autofocus adapter. Autofocus being the operative and concerning word here, because what they're saying isn't just that it will let a Leica lens work on the Sony like an A7II, but that it will allow a Sony to autofocus a manual Leica lens. That's actually impressive and cause for pause and reflection.
Since we started developing FE mount autofocus adapters a few years ago, we always hoped to develop something that allows autofocus for Leica M mount lens. We weighed a few options, and finally decided to use an autofocus system that is similar to Contax AX, meaning a change in flange focal distance. It's now put it test, and it has pretty good results on the A7R2. The focus sound is soft, and the focus is fast and accurate. The compatibility is also good as well, as the 7 M-mount lens we have worked well with the camera. We would start producing some adapters and give it out for tests.
It's worth noting here that we are talking about a mount, and not necessarily a brand that these adapters will work with. So shift your thinking a bit outside of the Leica label and think M-mount and you'll see that theoretically this would allow autofocus for all lenses for that mount, and that also includes a lot of Zeiss and Voigtlander glass. That's sure to get a lot of attention. But how does it work?
Basically, what it does is physically move the lens on the Z axis, inward and outward up to 4.5mm to and from the sensor. That's a clever way of approaching it, but there are a few things that immediately stand to concern, and that's the fact it would likely require a lot of motor power draining the already somewhat-sad Sony batteries quicker, and I just don't know how much I would trust an adapter like this with lovely Leica glass.
[REWIND: How To Use Old Legacy Lenses On Your Modern Nikon DSLR]
You can see how it works from the video below, which, I must say, doesn't instill much confidence in me either as the quality of video is just so, so bad. But, if it does work, and work well, this could be a huge boon for many, and I'd well expect many older lenses, oft ignored and selling for less, to jump in price.
What do you think? Would you use this with your pricey glass?
Source: Sony Alpha Rumors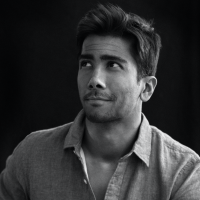 Kishore Sawh
A photographer and writer based in Miami, he can often be found at dog parks, and airports in London and Toronto. He is also a tremendous fan of flossing and the happiest guy around when the company's good.