"Welcome to 'a Universe," is what you'll see and feel as you come upon Sony's new, rather all encompassing and experiential site. Arguably, the past two years have felt rather like 'Welcome to 'A' Universe,' since the A7 launched and began mass converting photographers like there was some sort of Holy Sony Crusades.
It is, in my estimation, the most influential camera system since the dawn of the digital camera. And with that has come wide spread adoption within amateur, enthusiast, and professional photographers. So there are a country's worth of people out there shooting Sony right now, and 'A' Universe is a way for Sony and its users to show what they're made of, where they're headed, and what's being done with Sony cameras all around the world.
This site can be viewed as one large marketing gig for Sony, but it's much more than that, and not solely directed at all at A7 users. It's broken up into a few separate sections:
*Don't forget you can WIN an A7RII in our Fall Camera Giveaway*
Artisans: The Sony Artisans are comprised of some truly accomplished and accredited photographers who all have knowledge to share, and serve to inspire. This section profiles numerous Artisans providing background info, biographies, and, of course, samples of their work.
Social: One of the more interesting sections whereby you can view images taken and tagged with #Sonyalpha from all over the world. What gets featured may be curated but comes from all walks and all corners. Tag your images to be featured, where people can then link directly to whatever platform you chose to publish with.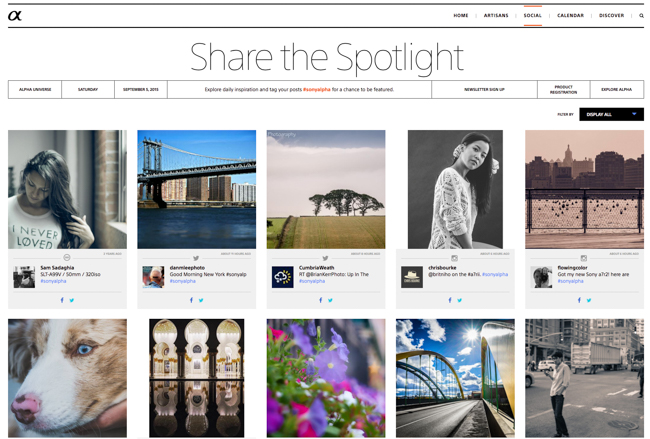 Calendar: The best part of the A Universe, for me anyway, is the calendar of events. It has a focus on community and education, highlighting all the Sony Imaging events coming up all around the country, from workshops, to retail events, gatherings, and more. You can see just how much of this stuff is going on around you, and it's more than I thought. You can even search via zip code to see if there's anything anywhere you want to be a part of.
Discover: While it's not overflowing with material yet, you can see the material here is hand-picked, and certainly useful and inspirational. This section aims to bring news, how-tos and featured stories of Sony Alpha users into one place. For a Sony shooter, this is where you'll certainly find solace in knowing you're part of the leading edge.
I currently own a first generation RX100 I adore and have spent a lot of time with the A7, A7II, RX1R, and some other Alphas, and even though they are not currently my primary pieces, this site only serves a reminder that maybe they should be. If you are currently shooting with an Alpha, or are thinking about making the jump or first step, this is a great resource. Check it out here.
You can see more about our thoughts on the A7 and Sony Alpha system in our Gear Talk Episode below, and some of our reviews:
Sony A7R II Initial Impressions and Sample Images
WIN an A7RII: Fall Camera Giveaway | Win a Canon 5DS R, Nikon D810 or Sony A7R II!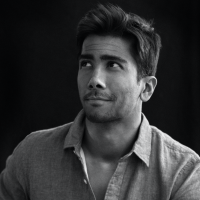 Kishore Sawh
A photographer and writer based in Miami, he can often be found at dog parks, and airports in London and Toronto. He is also a tremendous fan of flossing and the happiest guy around when the company's good.