Sony has had tremendous success establishing itself in the marketplace in a relatively short period of time. However, there are two things that remain as barriers to potential buyers: cost and third-party support. With E-mount Sony has to prioritize which products to release first; leaving some lenses and accessories out of their offerings, for now.
As a premium brand with premium prices that extend to even their accessories, there is room for third parties to step in and offer an alternative. One company that has been at the forefront of support for new Sony cameras is Meike. The company offers Full Frame and APS-C compatible battery grips that accommodate Sony's NP-FW50 batteries and now they also offer one for the Sony's new NP-FZ100 battery for the Sony a9 and A7R3.
The new grip, called the MK-A9 Pro, promises to bolster an already improved battery life for Sony cameras but, it also gives anyone still put off by the size of the new A7R3 and A9, a bit more to hold on to while shooting. As you'd expect, it will hold two batteries and comes with a wireless remote.
Product Details
◆ FSK 2.4G wireless transmission frequencies
◆ Transmission distances of up to 100 meters
◆ Timer Remote function
◆ Clock Display mode
◆ Screen lock key function
◆ Low-power LCD display
The MK-A9 Pro will be in stock on January 31st, retail for $120 and, will let new A7R3 and A9 shooters hold onto to a bit more of their money.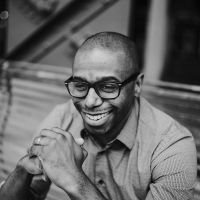 Wendell Weithers
Wendell is based in Atlanta where he shoots events, portraits, and food photography. He also supports his wife Andrea as she runs their cake design business, Sweet Details. Instagram:
Wendellwphoto